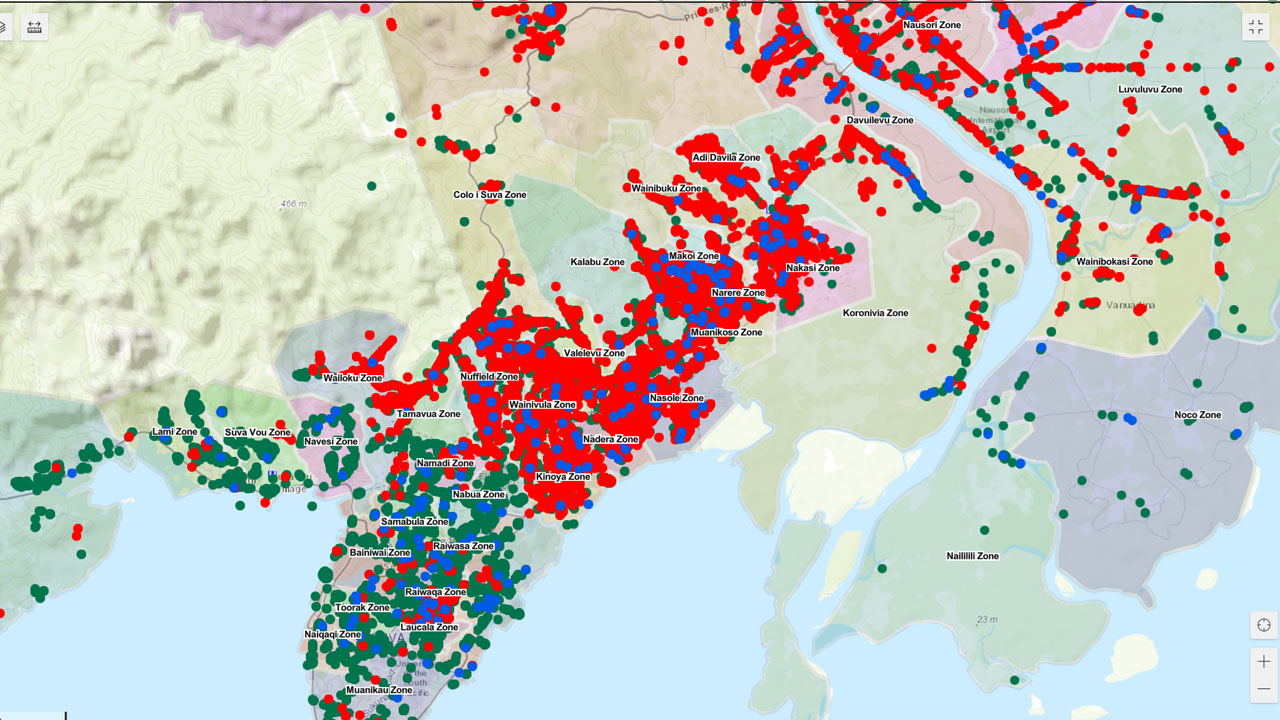 [Source: Ministry of Health and Medical Services]
The Ministry of Health says one new COVID-19 case has been confirmed from Somosomo on Naviti Island in the Yasawa Group.
Permanent Secretary for Health, Doctor James Fong says the person developed severe COVID-19 symptoms and was medically evacuated via airlift to Lautoka Hospital.
The Ministry recorded 258 new infections for the 24-hour period that ended at 8am yesterday.
Article continues after advertisement
152 cases are from the Western Division and 106 cases are from the Central Division.
There are five active COVID cases in the North and Doctor Fong says the outlook for the cases found indicate a persistent risk of a community outbreak.
He says further tracing and testing results are needed to clearly understand the level of community transmission.
According to the PS all contacts of the first case identified are in quarantine and so far testing negative.
The swabbing results from within the Nabouwalu containment area, and nearby communities are also returning negative.
Doctor Fong adds the Nabouwalu index case (wharf worker) is in stable condition and the members of their family have continued to test negative for the virus.
All primary contacts' exit swabs have also returned negative.
With regards to the three positive cases in Namara Tiri Labasa, so far, the Ministry has established 60 primary contacts.
All have been swabbed and have returned negative results.
Doctor Fong says there are ongoing investigations to verify the final number of contacts.
Meanwhile the situation in Kadavu and Malolo Island is extremely concerning says Doctor Fong adding there is clear evidence of community transmission on both islands.
He says they expect the case numbers to escalate together with the risk of severe disease and death.
Doctor Fong says the death reported from Naviti Island in the Yasawas is also of concern as it also suggests there is transmission occurring on the island.
Meanwhile, the Ministry did not record any COVID-19 deaths today.
However, Doctor Fong says there have been three deaths of COVID-19 positive patients.
These deaths have been classified as non-COVID by their doctors.
Doctors have determined that their deaths were caused by serious pre-existing medical conditions and not COVID-19.
There have now been 479 deaths due to COVID-19 in Fiji.
There have been 436 new recoveries reported since the last update, which means that there are now 19,130 active cases.
There are currently 242 COVID-19 patients admitted at various hospitals.
20 patients are considered to be in severe condition, and 11 are in critical condition.
Doctor Fong says they are currently reviewing and reconciling their active case database with recoveries and as a result expect the recovery numbers to increase in the coming weeks.
Click here for the interactive GIS Dashboard