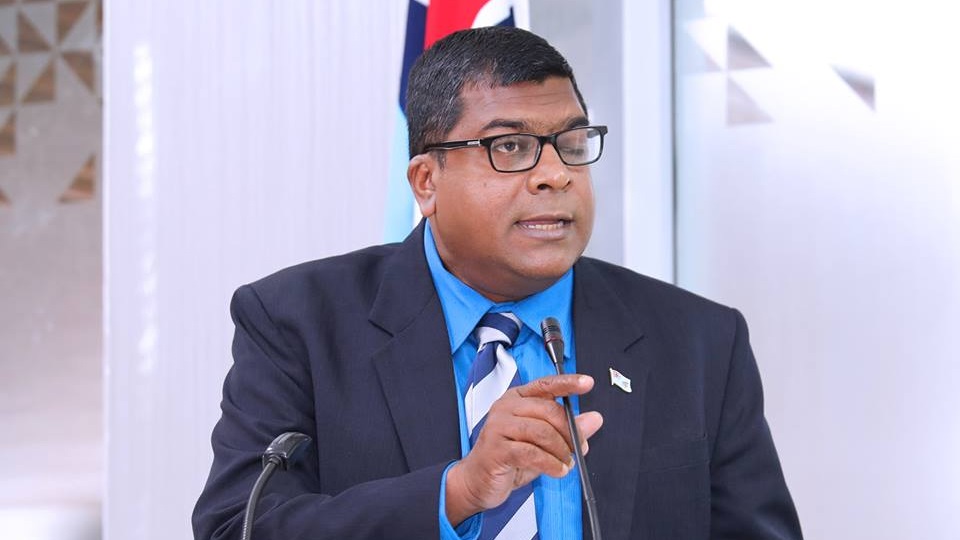 Minister for Agriculture Hon. Dr. Mahendra Reddy
An Agriculture Response Package for COVID-19 will be implemented to ensure access to adequate food of acceptable quality and nutritional value is not affected.
The Agriculture COVID-19 Response was announced by Minister for Agriculture Hon. Dr. Mahendra Reddy in Legalega yesterday, as a precautionary measure undertaken by the Ministry to help the nation's response.
Reddy says that they will firstly scale up their Home Gardening Program whereby over the next 3 months.
Article continues after advertisement
He says they will aim to reach all households in small towns around Fiji. In large municipalities, we will try to target at least 30 percent of the households.
Reddy says this will mean at these large towns and cities, the Agriculture Ministry will increase the number of distribution venues together with the number of packages from the previous 50 packages per venue to 150 packages per venue.
In addition, Reddy says their new Farm Support Package will aim to boost production of short-term crops by providing seeds and planting materials to farmers around Fiji.