COVID-19
Four new cases of COVID-19, as Lautoka Hospital goes into lockdown
May 6, 2021 5:20 am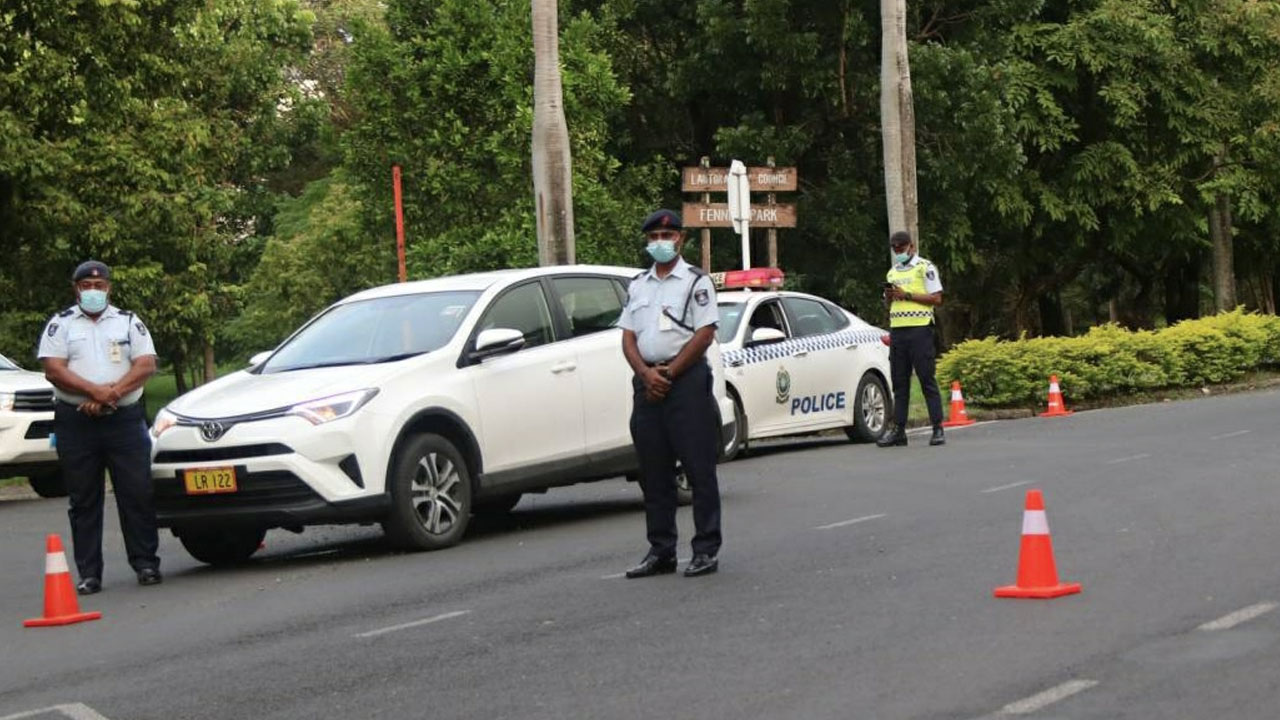 Police have ring-fenced the entire Lautoka hospital and will strictly manage who is allowed onto the premises [Source: Fiji Police Force]
A day after having no positive cases, yesterday we have four new infections of COVID-19 in the country, which includes a man who had refused swabs and tests on two occasions.
It is believed the man also passed the virus to the two doctors from Lautoka Hospital, who had tested positive earlier this week and the fear is now that the virus could be spreading.
This has also resulted in the Lautoka Hospital being now a full time COVID-19 quarantine facility.
Article continues after advertisement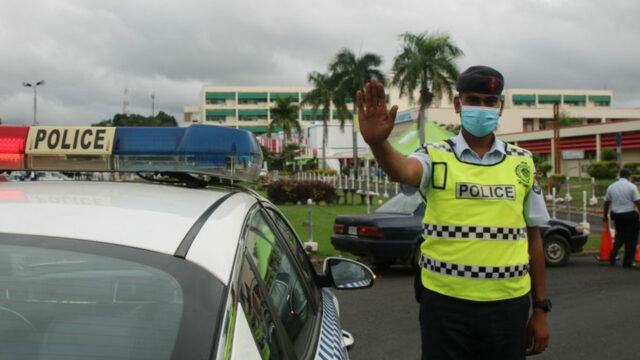 Police have ring-fenced the entire Lautoka hospital and will strictly manage who is allowed onto the premises [Source: Fiji Police Force]
Health Permanent Secretary, Doctor James Fong, says the patient, case 125,  is a 53-year-old man, who was admitted to the Lautoka Hospital on the 19th of April 2021 for a surgical procedure.
The procedure was performed successfully.
However, on the 28th of April, he developed some respiratory symptoms, and on the next day, he was seen by case 120, the 25-year-old doctor.
He was asked to be swabbed for COVID-19 but refused on two occasions.
The doctor developed symptoms on May 1st and tested positive on Monday.
On the 2nd of May, the same patient was assessed by case 121, the 30-year-old, doctor.
"We know that this doctor, case 121, had tested negative for the virus on April 26th, he tested positive yesterday as part of contact tracing for case 120, and his results indicate he very recently caught the virus. Early today, the patient's condition began deteriorating. He was moved into an intensive care unit and swabbed for the virus. Barely four hours ago had he tested positive for COVID-19. His condition will be discussed more with his family before any public announcement. His described timeline and the recent deterioration in his condition indicate he is likely a late-stage carrier of the virus. So, we suspect that this patient, who is case number 125, transmitted the virus to the doctors, not the other way around. We do not know when or where this patient contracted the virus. It could have been from outside or within the hospital. Our response must consider both possibilities."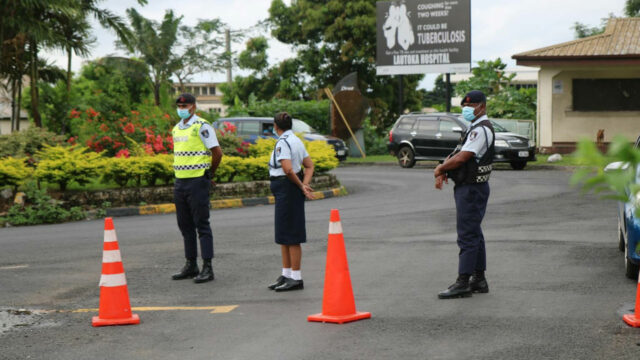 Police have ring-fenced the entire Lautoka hospital and will strictly manage who is allowed onto the premises [Source: Fiji Police Force]
Doctor Fong says there are likely many more cases of the virus in Fiji, something that has been dreaded a worst-case scenario such as this since the day of our first case in March of last year.
"Our first priority is to contain the cases we know about within Lautoka Hospital. To prevent the hospital from becoming ground-zero for a wider outbreak, the members of our disciplined forces have locked down Lautoka Hospital in a matter of hours –– it is now a tightly-contained, full-time COVID care facility."
More than 400 patients, doctors, nurses, and other staff have been sequestered and will be effectively quarantined within the hospital until we can determine who else may or may not have had contact with this patient. Some staff who have left the hospital have been called back in. RFMF personnel and members of the Police have ring-fenced the entire hospital and will strictly manage who is allowed onto the premises.
Lautoka Hospital will be closed to the public, all medical services will be re-routed to a network of back-up hospitals in Nadi, Ba, and Sigatoka, as well as the Punjas and Kamikamica health centres in Lautoka. Health Ministry has activated the entire government machinery to ensure these critical services remain accessible to Fijians. The borders of the containment areas are open to those travelling for medical emergencies, so this can already be facilitated.
Given there is expected to be more cases, and more severe cases, sections within the Lautoka Hospital are being converted into intensive care units which will house additional beds and ventilators.
The staff of Lautoka Hospital will be accommodated and work within the hospital while contact tracing continues. The staffing capacity was already stretched due to quarantine of the close contacts of the two doctors. Those who are working will operate on high-alert, fully-equipped in the proper personal protective equipment. They will be screened regularly and tested often. We are going to provide them with any and all support that they need. Food, supplies, bedding, whatever they require, we will provide.
Finally, not only in the hospital, but around Lautoka, there is going to be a lot more swabbing.
Another  local case is a 27-year-old who resides in Narere.
She entered quarantine on 28th April 2021 as a contact of one of the cases from Makoi.
"Further investigations revealed that, during a family gathering on April 17th, she also had close contact with another case from Makoi. She was confirmed as positive for COVID-19 this morning. That gathering is now potentially the source point of three cases. It was only a small family gathering with members from a few different households, but that was more than enough to have national ramifications. It is why one of our first and most important health measures we introduced was to limit gatherings, of all sizes, everywhere in Fiji," says Doctor Fong.
The members of this patient's household have also been in quarantine from 29th April and all have tested negative for COVID-19 at this time.
It has also been revealed that she did not have the careFIJI app.
The other two are soldiers who have returned for peacekeeping duties and are border quarantine cases.
These are a 33 and 46-year old's, who arrived in Fiji on April 27th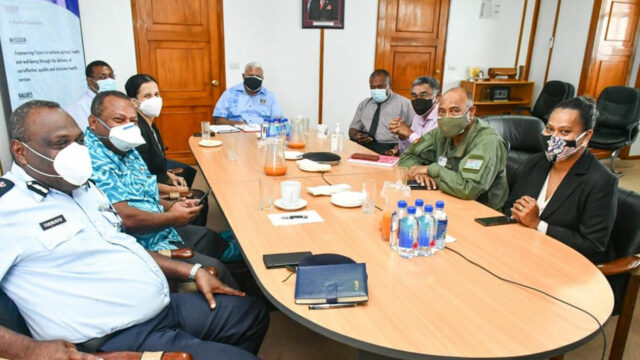 Doctor Fong says they have also received the result from the Microbiological Diagnostic Unit in Melbourne, Australia with regards to the first COVID-19 case of unknown origin in Ra.
"We can confirm that the virus this patient has is genetically identical to other local cases, and it is the same B1.617 variant that was first detected in India. So, while we have not established a direct person-to-person link to other local cases, we know that this case is linked to the others, and is within the same cluster that links back to the border quarantine facility. While this genetic link is positive news, not yet having a person-person link indicates that other chains of transmission have happened, and are possibly ongoing in the community. There are likely more cases out there linked to this cluster that we have not yet found."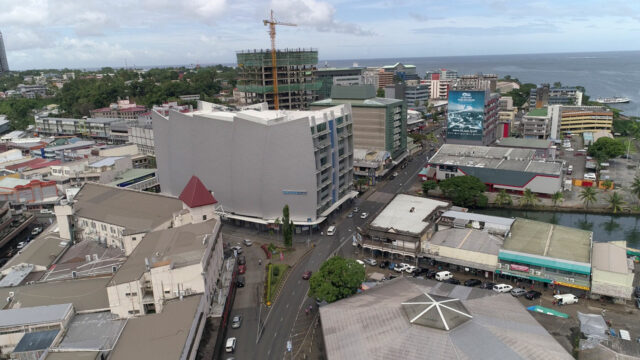 He says there are three cases of unknown origin in Fiji, case 116 –– the second gentleman from Ra, whose sample is being genetically sequenced in Melbourne, case 120, the 25-year-old doctor at Lautoka Hospital, and the most recent patient at Lautoka hospital.
The health officials have mentioned that they suspect the doctor contracted the virus from this patient.
"In light of the severity of the situation at Lautoka Hospital, the Ministry's recommendation is to maintain the current borders of the existing containment areas. Food, fuel, freight, and medical evacuations, are moving across these containment area borders," Doctor Fong says.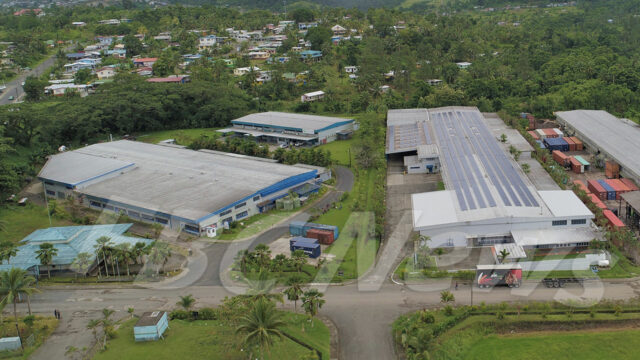 Meanwhile, nine more patients have recovered and Fiji now has 39 active cases.  Eight are border quarantine cases,  28 locally transmitted with three under investigation to determine their source of transmission.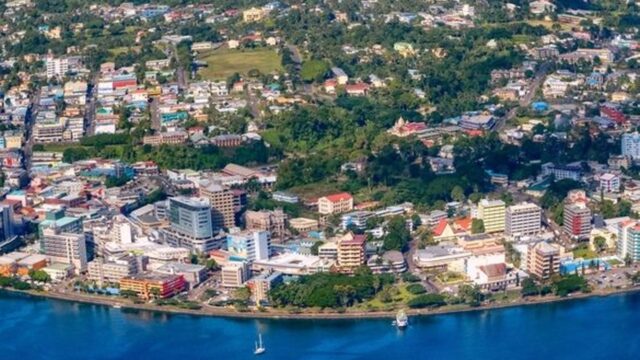 Fiji has had 125 cases, since March last year, with 84 recoveries and two deaths.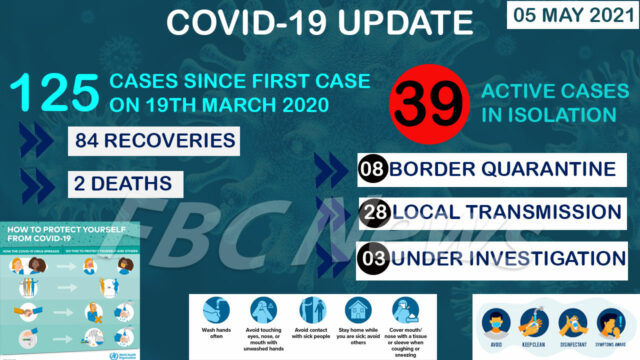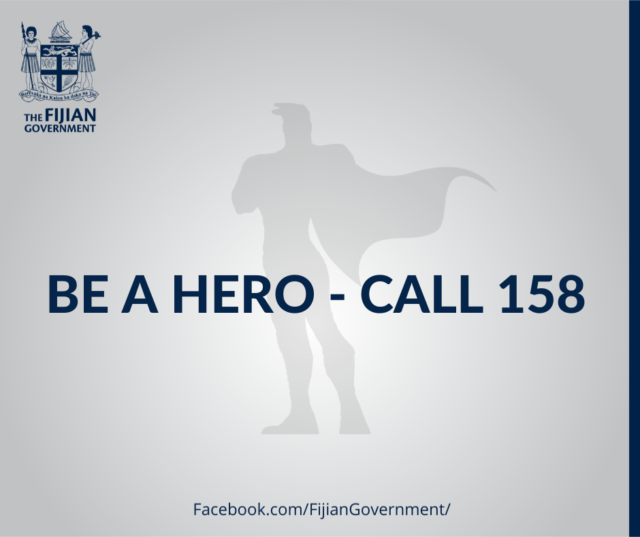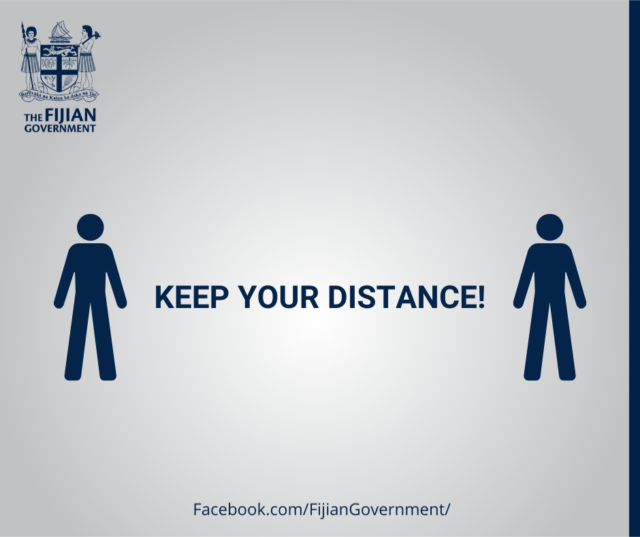 Keep Connected With The Latest News, Weather, And Sports on Fiji's Best Radio stations.