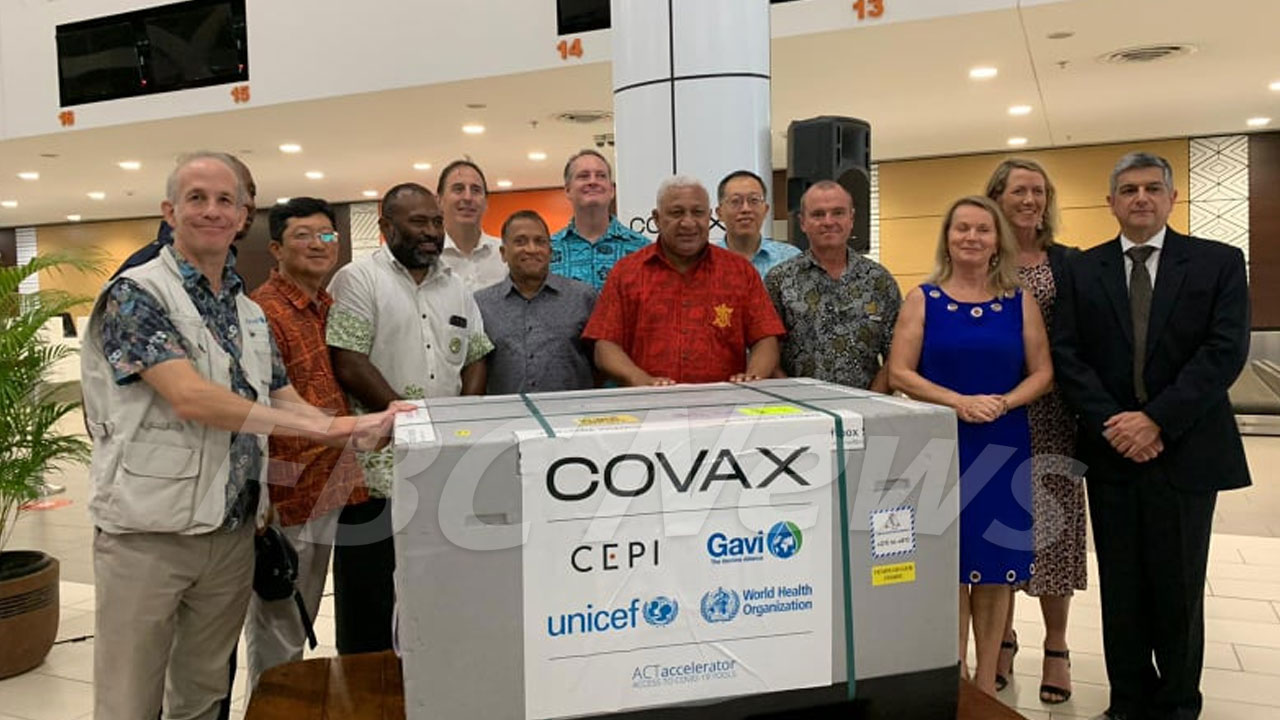 The first batch of COVID-19 Vaccine, AstraZeneca have arrived in Fiji.
The 12,000 doses of Oxford Vaccine through the COVAX Facility touched down at the Nadi International Airport just after 8.30pm.
Speaking during the handover, Prime Minister Voreqe Bainimarama, says this first batch of vaccine is designated for doctors, nurses, health inspectors, quarantine facility staff, aviation and maritime staff, and members of the Disciplined Forces who have defended our border through this pandemic.
Article continues after advertisement
Cargo carrying life-saving COVID-19 vaccines has landed in Fiji to support the @FijianGovt in protecting people against this disease.

Many thanks to all our partners and donors for making this historic moment a reality.@FijiPM @FijiAirways @Nadokoulu @UNICEF @UNICEFSupply pic.twitter.com/G3x0EgdWKV

— UNICEF Pacific (@UNICEFPacific) March 6, 2021
Bainimarama says 6,000 of our frontline workers will receive this first batch of vaccine.
He says these first jabs most certainly belong in the arms of the frontline workers who put their health and well-being on the line to keep the rest of us safe.
Tonight, Fiji received 12,000 doses of the AstraZeneca COVID-19 vaccine through #COVAX.

No nation can be safe from this virus until we all are. That is why we are working to secure more safe and effective COVID-19 vaccines and secure our people's place in the world's recovery. pic.twitter.com/y24kZZbOG4

— Frank Bainimarama (@FijiPM) March 6, 2021
The Prime Minister says like many of the other available vaccines, the AstraZeneca COVID-19 vaccine requires two doses.
He says that means we have to maintain a careful record of who has been vaccinated and when they are due for dose number two.
According to Bainimarama, the AstraZeneca Vaccine has shown to be safe and effective.
It is one of three COVID-19 vaccines that have been recommended by the WHO Strategic Advisory Group of Experts on Immunization.
This specific vaccine has also been approved by the health boards of the United Kingdom, European Union and at least 14 other countries including India, Australia and most recently by the Fiji Pharmaceuticals Board.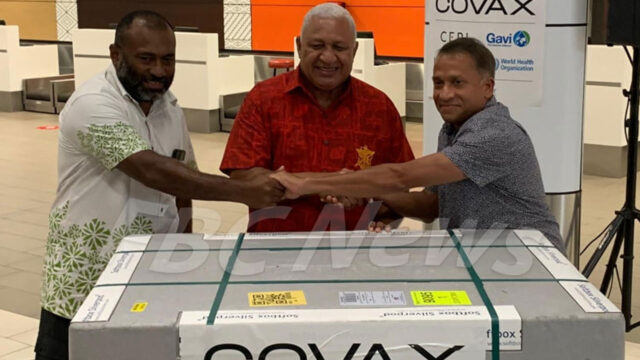 Bainimarama also says under the digitalFIJI umbrella, they have built an online registration portal that will give them the data they need to ensure a smooth nation-wide roll-out.
He further says once this phase is completed, they will announce the next phase of the roll-out, and more Fijians will be able to use the portal to register.
It's here! pic.twitter.com/DTWiFmG6AS

— Dr I Waqainabete (@Nadokoulu) March 6, 2021
Loaded and ready to fly home. Today we are flying our most precious cargo yet. We are so excited to bring over Fiji's first batch of the Oxford University #AstraZeneca vaccine.

Follow the journey home on @flightradar24 #FJ1910#Fiji #VaccineReady #TravelReady ✈?? pic.twitter.com/vd3FvgCazi

— Fiji Airways (@FijiAirways) March 6, 2021