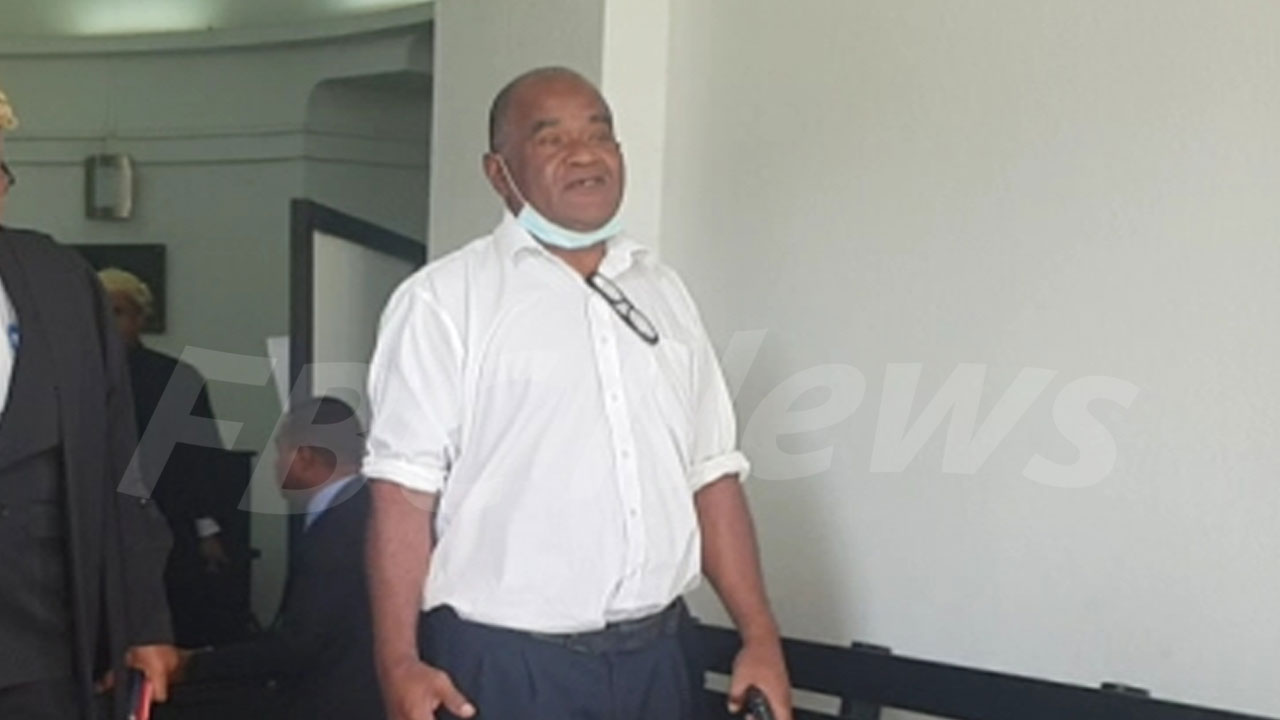 Nikolau Nawaikula.
Former Member of Parliament Nikolau Nawaikula will spend two years behind bars as part of a three-year sentence handed down by the Suva High Court moments ago.
The last year of the sentence is suspended for five years.
He must also serve at least one year and six months in a corrections facility before parole can be considered.
Article continues after advertisement
High Court Judge Justice Thushara Kumarage while delivering the sentence, stated that Nawaikula is aware that he is reposed with trust and responsibility on behalf of his voters and the Fijian Constitution.
Justice Kumarage also says the money obtained by the former MP could have been used to provide more computers for his grandchildren at Kama District School in Bua or to provide more health services to the elderly in Bua like his mother.
He goes on to say that the conduct of this nature by the members of an honourable institution like the parliament can spread like cancer resulting in bringing the apparatus of the government to a standstill.
Justice Kumarage adds the court identifies its responsibility to take action to nip such conduct in the bud.
Justice Kumarage says the defence claims that Nawaikula has now restituted the total sum he was found guilty of taking, but restitution should not be used as a fig leaf with the expectation of lenience from the court when everything else has failed.
The high court says the defence submit that due to his conviction, Nawaikula lost integrity in the eyes of the public locally and internationally.
They further claim that as a result of the conviction, Nawaikula had lost his earnings as a parliamentarian and has been deprived of his practising certificate as a lawyer and as a consequence, the defence is of the view that Nawaikula has been already punished and should not be punished anymore.
Justice Kumarage says Nawaikula has been deprived of these positions due to his wrongful conduct and according to the law of our county, he needs to be punished regardless of his designation.
The Social Democratic Liberal Party member on May 3rd was convicted of knowingly providing false information about his permanent residence to the parliament secretariat.
Nawaikula lied about his residence being in Buca village, Vanua Levu, and obtained more than $20,000 between August 2019 and April 2020 while claiming parliamentary allowances.
The former MP has 30 days to appeal.
He is the first of six Opposition MPs and one government MP to go on trial.
The others face similar charges for allegedly obtaining allowances they were not entitled to.
The second trial involving MP Ratu Suliano Matanitobua is already underway in the High Court.
Those with their trials pending are Adi Litia Qionibaravi, Simione Rasova, Salote Radrodro, Peceli Vosanibola, and former FijiFirst MP Vijendra Prakash.
They are alleged to have received $186,000 in parliamentary allowances that they were not entitled to.