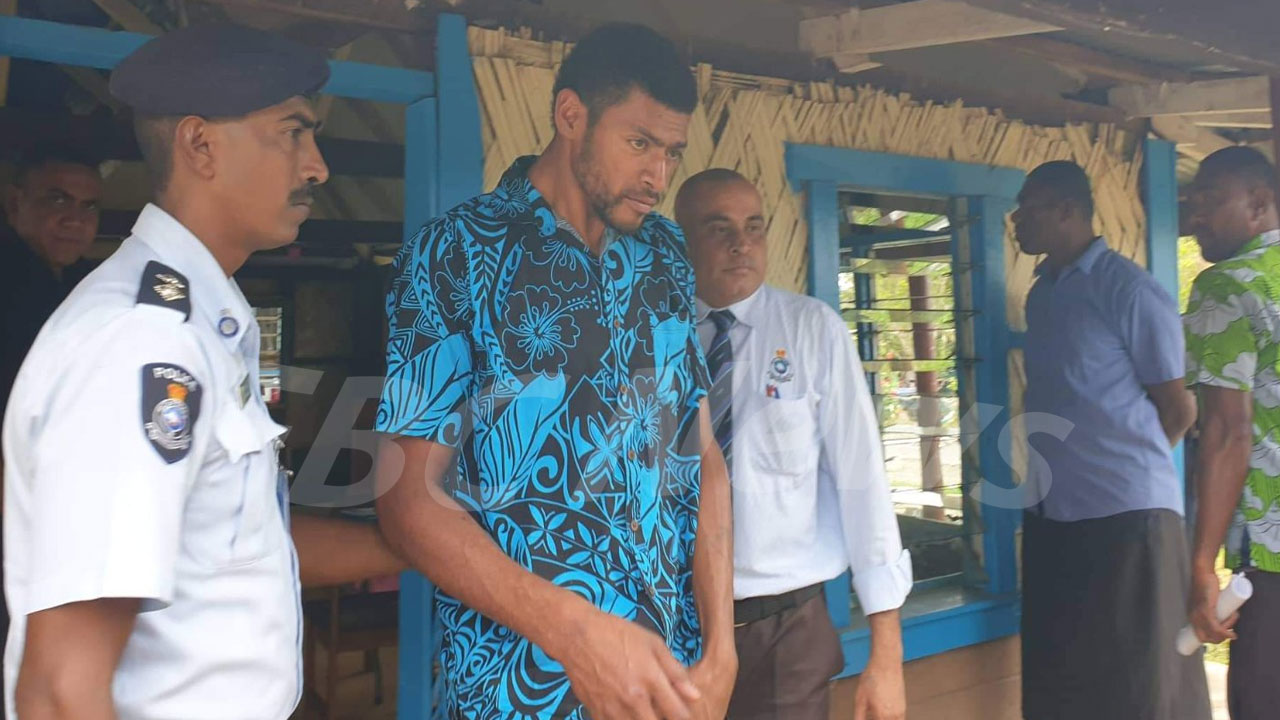 Murder suspect Osea Mataitoga ( Front) escorted by police officers.
A 24-year-old man charged with murder has been remanded in custody.
Osea Mataitoga was initially summarily charged with two counts of murder together with one count of robbery.
The alleged murder took place on February 2nd, last year in a settlement near Lawai. Sesha Reddy and Mirdu Chandra were found dead in their home.
Article continues after advertisement
Prosecution had applied for the whole matter to be transferred to the High Court, however this was denied due to the nature of how the charges were made.
Magistrate Joseph Daurewa ruled that Mataitoga be given the decision to elect whether his case with its initial charges be transferred to the High Court or be heard in the Magistrates court.
The accused has chosen to have his case heard in the Magistrates court.
Daurewa further ruled that Prosecution sever or separate the charges and re-appear before the Magistrate for mention on Monday September 26th at the Sigatoka Magistrates Court.