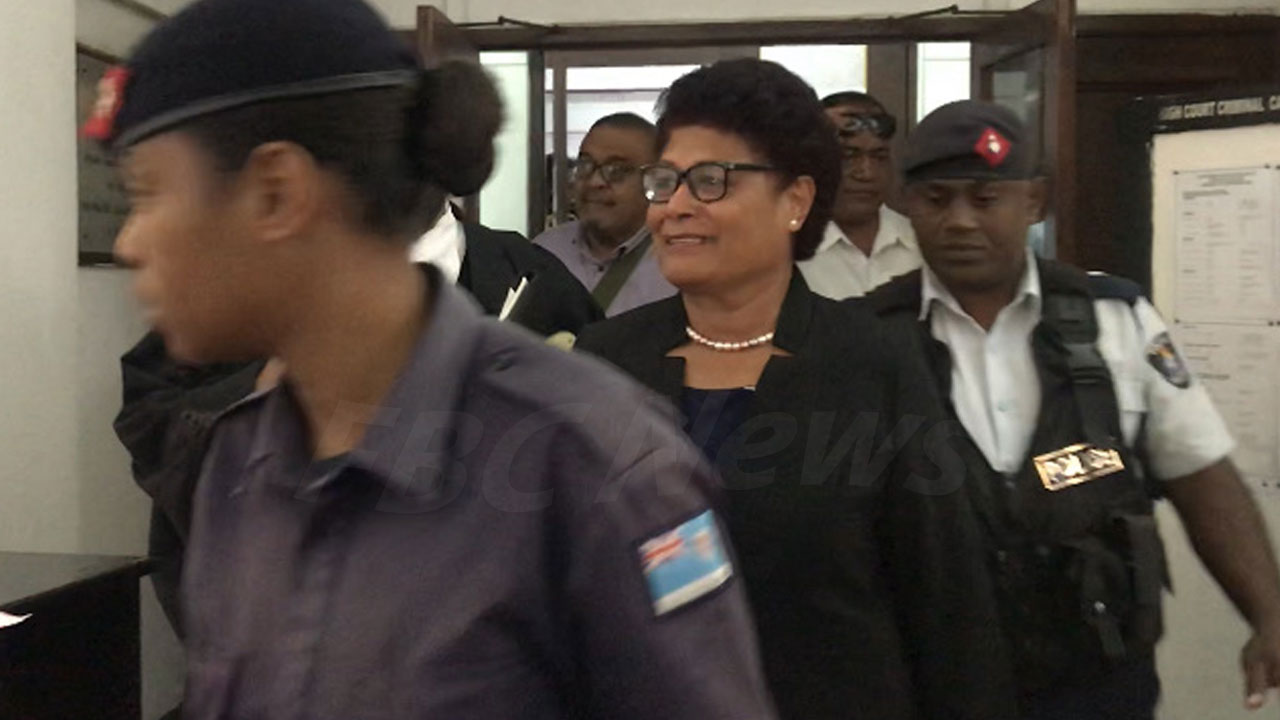 Salote Radrodro sentenced to three years imprisonment and must serve at least two-half years before being eligible for parole.
Former SODELPA MP Salote Radrodro was abusing public money and has been eating and sleeping in her Tacirua Heights home in Suva along with her husband.
Anti-Corruption Division High Court Judge Justice Thushara Kumarage highlighted this in his sentence when he sentenced Radrodro.
He said the former MP misused a large amount of public funds in a short period and this money could have been used to provide better facilities and security at the border.
Article continues after advertisement
Radrodro has been sentenced to three years imprisonment today and she will have to serve at least two-and-a-half years before being eligible for parole.
The last six months of her sentence have been suspended for five years.
The High Court Judge said Radrodro has been an MP for several years and she was aware of the Parliamentary Remuneration Act.
However, despite this, she breached the Oath of Office and the Fijian Constitution.
Justice Kumarage also said Radrodro has breached the trust of her voters and the Parliament.
He adds the court identifies its responsibility to take action to nip such conduct in the bud.
Justice Kumarage stresses that the court needs to protect the integrity of the Parliament and the public's trust in our democratic system.
The high court stated that the defence submitted that due to this conviction, Radrodro lost integrity in the eyes of the public locally and internationally.
They further claimed that as a result of the conviction, she had lost her earnings as a parliamentarian and as a consequence, the defence is of the view that Radrodro has been already punished and should not be punished anymore.
Justice Kumarage says Radrodro has been deprived of these positions due to her wrongful conduct and according to the law of our county, she needs to be punished regardless of her designation.
The Judge says the defence claims that Radrodro wants to restitute the total sum she was found guilty of taking, but restitution should not be used as a fig leaf with the expectation of lenience from the court when everything else has failed.
Radrodro was found guilty of one count of giving false information to a public servant and one count of obtaining a financial advantage.
She falsely stated that her permanent residence was in Namulomulo village, Nabouwalu, Bua, and stole $37,920 between August 2019 and April 2020.