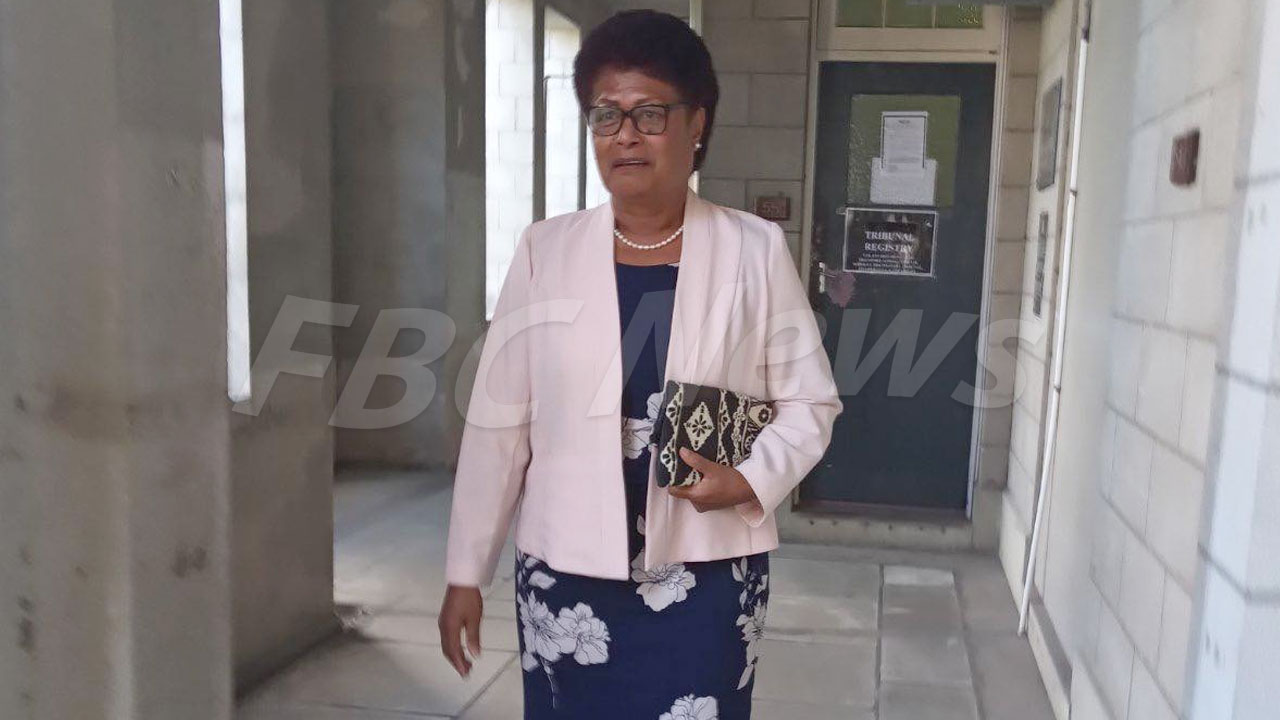 Salote Radrodro. [File Photo]
The High Court has described the preliminary objections filed by Salote Radrodro's counsel on the amended information filed as without merit.
The Fiji Independent Commission Against Corruption had amended the information and charges against the Opposition MP, Salote Radrodro.
Radrodro's counsel Simione Valenitabua in his objections stated that Radrodro was charged under the wrong provision of the Crimes Act 2009, and one count of obtaining financial advantage contrary to Section 326 (1) of the Crimes Act 2009.
Article continues after advertisement
Radrodro was charged with one count of giving false information to a public servant and one count of obtaining a financial advantage.
FICAC had amended the information in the charge relating to the period and raised the total amount obtained by $1, from $37,920.13 to $37,921.13.
Radrodro was charged from August 2019 to April 2020, the information was amended for the offence to commence on June 13, 2019, when the MP declaration form (MPDF) was lodged, for the second count.
Valenitabua submitted that his client was charged under the wrong provision of the Crimes Act 2009 in the first count and that the High Court did not have the jurisdiction to preside over the case as it was a summary offence.
High Court Judge Justice Thushara Rajasinghe said the defence contended that if Radrodro was correctly charged under Section 180 of the Crimes Act, she should be tried in the Magistrates Court and the High Court had no jurisdiction to hear the case.
He said the High Court had the jurisdiction to hear the case.
The high court judge said the defence also opposed that the MPDF the Opposition MP signed expired on December 13, 2019, because MP's were required to provide six-monthly MPDFs for the payment of allowances to continue and she should only be charged for payments made to her between June 13 and December 13, 2019.
The sum of money according to the defence is $18,943.53 and not $37.921.13 as stated in the amended information. The high court judge said after the MPDF expired as claimed, the Social Democratic Liberal Party MP continued to submit claims and was paid public money in the sum of $18,343.53. He also said that the MP did not reimburse the money when she realized the mistake.
The trial against Radrodro is expected to commence on June 27.
Radrodro is alleged to have falsely stated that her permanent place of residence was in Namulomulo village, Nabouwalu, Bua, and allegedly obtained $37,921.13 between August 2019 and April 2020.