Court
DNA extraction process explained in murder trial 
January 4, 2022 11:55 am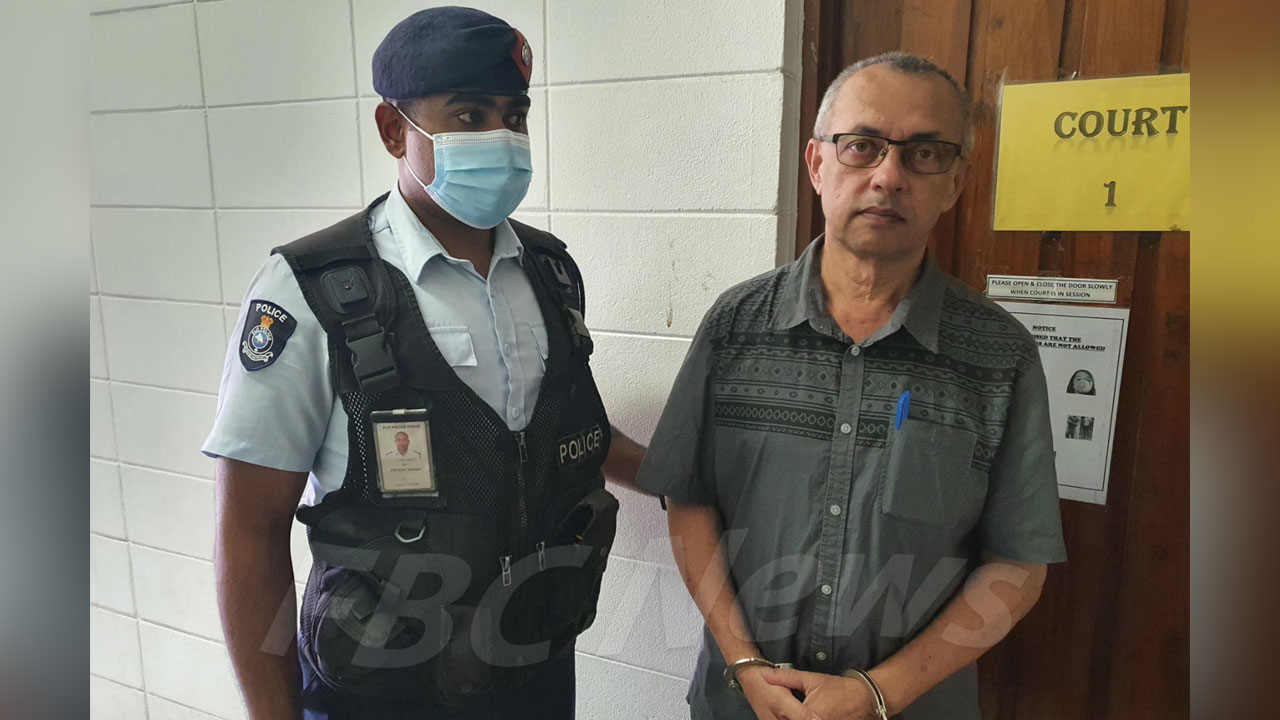 An officer escorting accused Mohammed Raheesh Isoof at Lautoka High Court.
A state witness in the Nausori Highlands alleged murder trial is currently explaining the process used to extract the DNA samples.
Fiji Police Force Senior Scientific Officer, Naomi Tuitoga is taking the stand in the Lautoka High Court giving a detailed explanation.
It is alleged that in August 2019, Mohammad Isoof murdered three adults and two children and attempted to murder an 11-month old by abandoning her at Nausori Highlands, Nadi.
Article continues after advertisement
Isoof is charged with five counts of murder and one count of attempted murder.
During the investigation two years ago, Tuitoga was overseeing the analysis of forensic exhibits.
She is the 49th state witness and said that following her examination, she compiled a DNA report and signed it off.
Tuitoga told the court that DNA is a building block of genetic information of a person or a genetic fingerprint that is unique to a person.
She further explained that nobody can have the same DNA except the twins.
According to the state witness, DNA is located in the cells that are found in the tissues.
The witness said Fiji uses the internationally recognized process of extracting DNA.
Tuitoga was then asked whether she can identify who first came in contact with the exhibits through their analysis of the DNA, to which she replied that it was impossible to ascertain.
The witness was then asked to read her report on the exhibits she examined for DNA.
According to Tuitoga, mixed DNA profiles of three people were on a few of the prayer items found at the Nausori Highlands.
Two were unidentified while the other was of accused Mohammed Isoof.
She further highlighted that for some of the items, Isoof's DNA was a major contributor while the two unidentified DNA samples were minor contributors.
Tuitoga also told the Court that the other prayer items had the majority of the unidentified DNA samples, while Issof's DNA was a minor contributor.
She said skin cells were uplifted from all exhibits.
The prosecutors followed up by asking the Scientific Officer, how long a skin cell can last on an object.
Tuitoga said it could last for hundreds of years, however, it can also be destroyed by heat or washed away with water.
She was then asked if these items were found in tall grasses and away from the sun's heat, could the skin cells still be on them.
Tuitoga said this was possible.
The trial continues.
Keep Connected With The Latest News, Weather, And Sports on Fiji's Best Radio stations.