Court
AG tables High Court Amendment Bill
April 2, 2019 6:57 am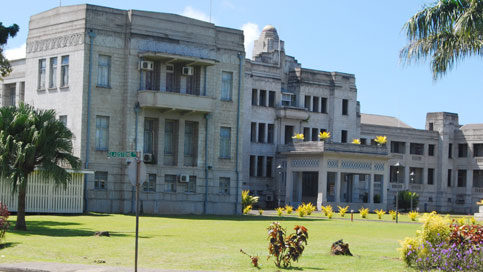 Parliament has voted on a motion to introduce a high court amendment bill under standing orders 51.
The Bill aims to remove the clause in the current law that prescribes the number of High Court Judges that can be appointed.
Under the proposed legislation, the number of judges will then be at the discretion of the Chief Justice and the Judicial Services Commission in addition to their budget allocation.
Article continues after advertisement
Tabling the bill, the Attorney General, Aiyaz Sayed-Khaiyum explained that the amendment would also further enhance the independence of the judiciary.
Opposition members argued against the motion and raised their concerns that the Bill was being fast-tracked and needed more consultation.
"Sir, it's not been bulldozed, we are giving four days to the members, there are three clauses that they need to look at in respect of this Bill, the first one actually is just the short title, the 2nd course is actually about the omission of the numbers thats required and the third one is basically putting in the Judicial Services Commission, there's an omission, there was an error in that it said Judicial Service Commission and all we're doing is making it Judicial Services Commission, we're adding an 's' same institution, same organization, that's the only three clauses, you don't have to be an Einstein to be able to analyze this."
Parliament then voted on the motion to consider the bill without delay and that the bill must pass through one stage at a single sitting of the house without being referred to a committee.
26 MPs voted in favor of the motion, 23 against and two did not vote.
The bill is scheduled to be debated and voted on in Parliament, on Thursday.
An hour has also been allocated for the bill with the right of reply to be given by the AG.
Keep Connected With The Latest News, Weather, And Sports on Fiji's Best Radio stations.