News
Cane growers continue to struggle claims Biman
May 22, 2019 4:52 pm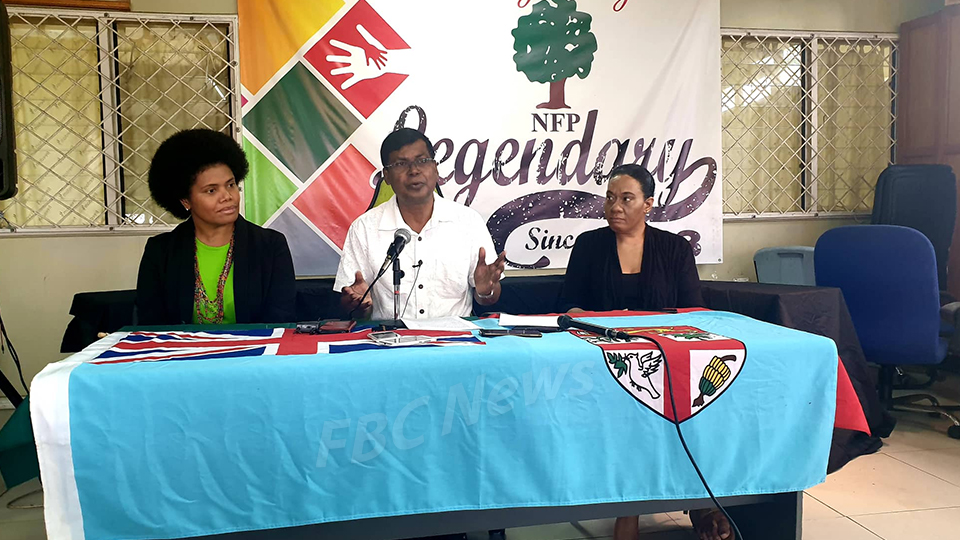 National Federation Party Leader Professor Biman Prasad [middle]
National Federation Party Leader Professor Biman Prasad says the Fiji Sugar Corporation's announcement that this year would be the lowest forecast prices for sugarcane has further dampened the morale of cane growers.
His comments follow the Fiji Sugar Corporation's announcement this week that the forecast cane price for the 2019 season will be $53.69 compared to $66.08 for the 2018 season- a reduction largely driven by lower global sugar pricing.
Prasad says the delivery payment of around $32 for this season is simply not enough to cover the harvesting and transportation costs that will be incurred by growers.
Article continues after advertisement
He claims growers are struggling to prepare for the start of the season due to severe constraints.
"The growers obviously miss out on interest but they, in fact, they pay interest if they borrow to fund their operations and the cost within that period in which they are waiting for these payments to be made. 70% of our growers are average producers. Based on FSC's 2018 statistics, 8, 309 growers produce 137 tonnes of cane and we believe this was even less than that."
Prasad says serious attention needs to be given to the problems faced by growers and ensure their return is equal with their toil and sweat.
"There are some of the problems that growers are currently facing. It is meaningless to gloss over their concerns and lead them up to the garden path because our growers are fed up with fairy tales."
Prasad claims that more than 100 cane farmers have called them up this week claiming they don't have the money to prepare for the start of the 2019 season.
Meanwhile, the FSC mentioned in a statement that they do not respond to third-party comments and that the 4th Cane Payment is being processed, with details to be communicated once formalities conclude.
In an earlier statement, it said with the significance and foresight of Government setting a Guaranteed Cane Price of $85 per tonne, they will honour this.
FSC says the reminder from the $53.69 which will make it $85 is what they will be paying.
The corporation says farmers can look forward to the certainty of a guaranteed cane price of $85 per tonne.
The fourth cane payment for the 2018 season, will be announced by FSC shortly.
According to FSC this payment will include the next tranche of the $85 per tonne guaranteed cane price for the 2018 season, and will greatly assist farmers in their preparations for the 2019 harvest.
Keep Connected With The Latest News, Weather, And Sports on Fiji's Best Radio stations.