News
Both lanes at Princes Road near Dilkusha open
January 24, 2019 4:45 pm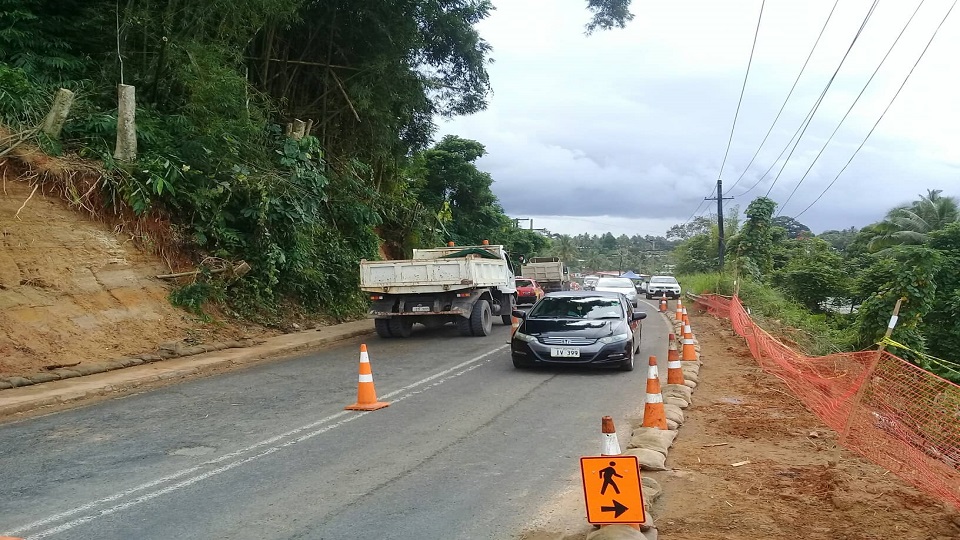 Both lanes on Princes Road near Dilkusha in Nausori are now open to traffic following major slips earlier this week.
The Fiji Roads Authority says with the lanes open, the footpath near to where the slip occurred will remain closed.
This is for the safety of the public.
FRA says that the trees near the road has also been removed following their Geo-tech officers assessment.
Pedestrians are advised to follow the road signs that have been put up.