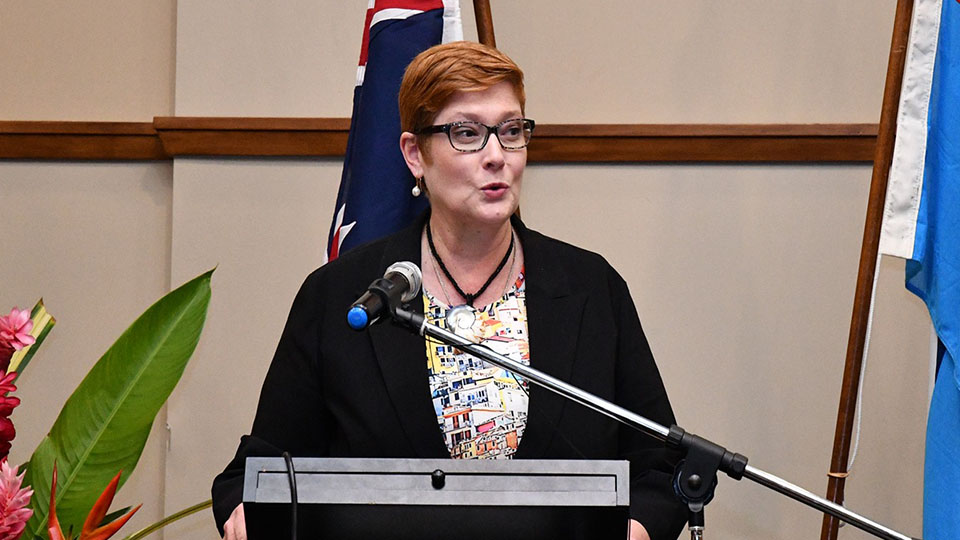 In an effort to combat maritime security issues, the Australian Government is working to construct new guardian-class patrol boats which Fiji will receive.
Australia's Foreign Affairs Minister, Marise Payne says this package will support the work of the Fiji Revenue and Customs Service, Police and the Department of Immigration.
Payne says this is part of its commitment to training and capacity-building.
Article continues after advertisement
"We know that porous borders across the Pacific contribute in part to transnational crime, lack of ability to readily identify those security challenges where they occur. So I think for all of us, the integrity of borders and border security is a very important aspect of governments operation."
She says the new patrol boats come under they're Pacific Maritime Security Program.
"This is a new generation of the vessel which will support the work of Island nations in combating a range of maritime security issues, from transnational crime to illegal fishing."
The Minister also highlighted that Australia is supporting the development of the Blackrock facility in Nadi – to allow Fijians to continue the strong tradition of peacekeeping services in some of the world's toughest areas.