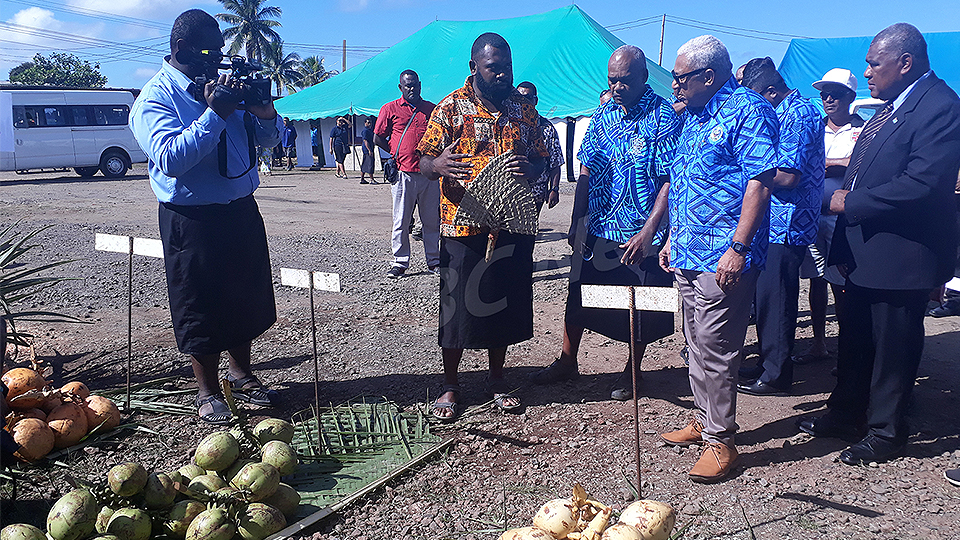 The Agriculture sector is currently meeting 48 percent of the fresh produce demands of the tourism industry.
While officiating at the Agriculture Show yesterday, Prime Minister Voreqe Bainimarama says this is an increase from 20 percent in 2011 and we still have the capability to meet the increasing demands given the resources we have.
Bainimarama says when local hotels pack their kitchens with imported ingredients, the economy is not only deprived of tourism dollars, Fiji's guests are also deprived of a true Fijian experience.
Article continues after advertisement
"We have the quality soil and the right climate to produce fruits, vegetables and livestock in Fiji that match the quality of anything found overseas. But we need to create a more consistent and reliable supply of those goods all year round if we're serious about putting more Fijian ingredients in Fijian hotels."
He has urged farmers to work with the government to help meet the increasing local produce demands and to be more reliable suppliers of local produce in the tourism sector.