News
AG praises Fiji Police for role in successful ADB meet
May 7, 2019 12:47 pm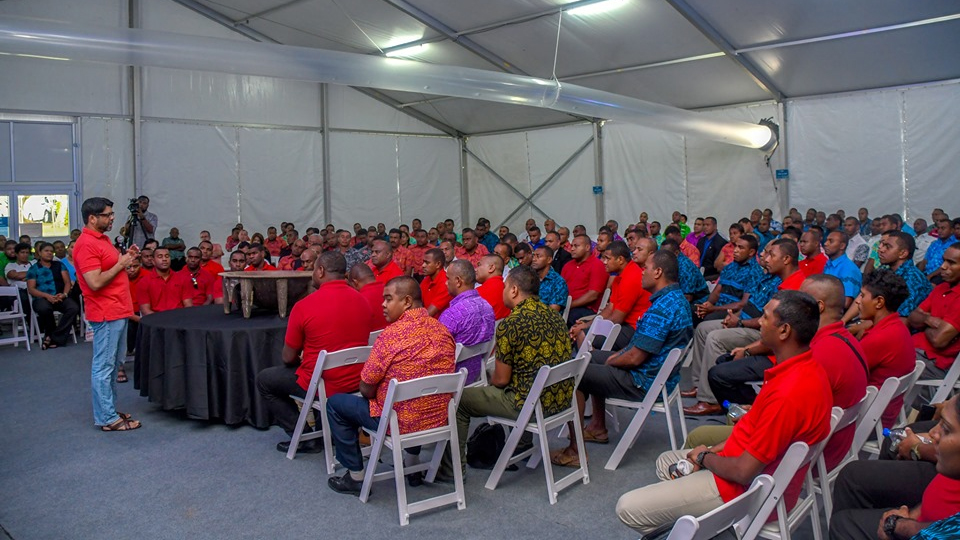 AG praises Fiji Police for role in successful ADB meet
Attorney-General has expressed his heartfelt thanks to the volunteers at the Asian Development Bank Annual Meeting in Fiji.
Aiyaz Sayed-Khaiyum thanked the hundreds of members of the Fiji Police Force, security officers, and other volunteers who helped at the single largest international gathering ever hosted in the country.
From escorting the VIPS to expertly manning the command centre, to providing security checks to keeping loading zones clear so that delegates arrive at venues on time to handling baggage, staffing at the doors, giving out information and so many other important tasks, it was the attention to detail and sense of duty the AG says that enabled everything to flow so smoothly at the ADB meeting.
Article continues after advertisement
The feedback he says received from the ADB and delegates is that this meeting stands above as one of the best that has been hosted.
The pride and professionalism of the Fijian police, and all of the other volunteers, represented the very best of Fiji to the world and made the success of the meeting possible.
And a take away from the meeting, the AG noted that by being part of the ADB meet, for those involved there was a level of exposure to how global conferences operate, and that's a skill-set that has incredible value for the future of the Fijian economy.
In addition, the AG says the specialisation of specific roles and duties throughout the week allowed police officers to focus wholly on the many moving parts of a large-scale security operation, learning some valuable skills along the way that can be called on during the rest of your professional careers.
The AG concluded, saying that he is certain that because of the success of the ADB Annual Meeting, Fiji will soon be hosting even larger events than the 2,300-person conference; sporting events like international boxing matches, concerts and other large-scale events that support the growth of tourism, even in the off-season.
The AG added that it is safe to say that we have ushered in a new era of conference-hosting capabilities in Fiji, with our economy and our people standing to benefit for years to come.
Keep Connected With The Latest News, Weather, And Sports on Fiji's Best Radio stations.