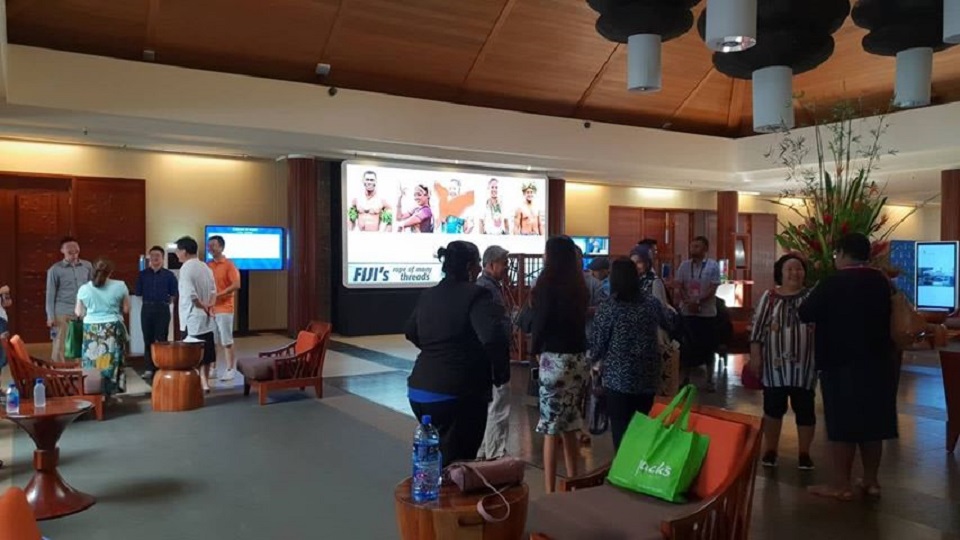 As thousands of delegates representing over 80 countries arrive in Fiji for the ADB Meeting, details around the week's highest-profile events have been announced.
30 Under 30: The Faces of Fiji's Future' will be a panel-style discussion that opens with remarks by ADB's President, Takehiko Nakao, and the Attorney-General Aiyaz Sayed-Khaiyum, who is serving as Chair of the ADB Board of Governors.
The seminar coincides with the announcement of Fiji's first-ever class of '30 Under 30' honorees, a group of rising young leaders who were identified through a nationwide campaign run in partnership between Government and maiLife magazine.
Article continues after advertisement
Sayed-Khaiyum says through this '30 Under 30' seminar, they're providing a stage for Fiji's rising young leaders to share their unique perspectives with power brokers in international finance, setting the tone for a week of dynamic discussions about inclusive development.
He says they're looking forward to showcasing the immense potential of Fiji's young human capital to the world.
Six panelists, chosen from among the '30 under 30' winners, will engage in an interactive discussion moderated by Holly Ransom, a world-renowned businesswoman and public speaker.
Panelists will include:
Aakash Sharma, 26: Technical Services Engineer (Power Plants) at Fiji Airways
Adelene Tutu, 28: Founder of Get Lean Fiji and host of FBC's 'Move Fiji'
Alvindra Dutt, 27: Web Engineer at ANZ Pacific Operations
Melinda Naicker, 28: Manager Internal Audit at Energy Fiji Limited
Ratu Sitiveni Raseru, 27: Operations Supervisor (Vanua Levu) at Fiji Pine Limited
Winston Hill, 25: Olympic boxer, Commonwealth Games Medalist, and entrepreneur