News
Acidification detrimental to ocean health: Pasifika Future
July 18, 2019 12:30 pm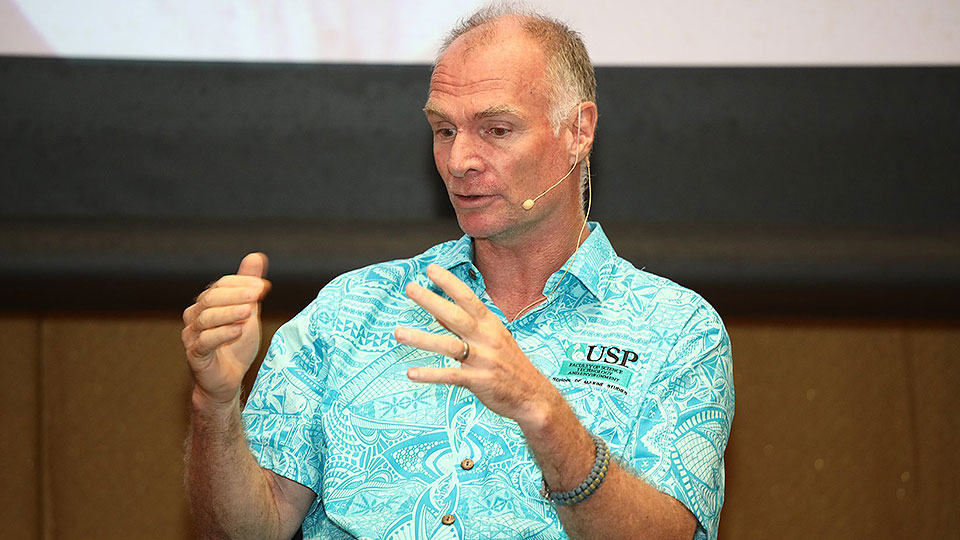 Ocean health is challenged in numerous ways from marine litter to the warming seas.
Academic and Head of Marine Studies at USP, Dr. Stuart Kininmonth explains that another nasty inclusion is acidification.
Speaking at the first Pasifika Future series on Healthy Oceans
co-hosted by the World Bank and USP, Dr. Kininmonth says with the effects of climate change more evident, Pacific communities now find themselves at the front-line of a storm on the horizon.
"For the ocean, just to have small shifts in acidity doesn't just remove calcium carbonate from the shells of all the mollusks and corals, it starts to affect all the metabolic processes for all the animals living in those environments. And so we don't quite fully yet know how that will translate but we do know acidity changes are very bad for all, virtually all the marine life."
Article continues after advertisement
Dr. Kininmonth adds the oceans are in trouble and that there is no debate about that.
Recent estimates are that more than 8 million metric tons of plastic waste are dumped into our oceans annually.
Keep Connected With The Latest News, Weather, And Sports on Fiji's Best Radio stations.