News
52 percent of all chiefly titles are vacant
July 12, 2019 6:34 am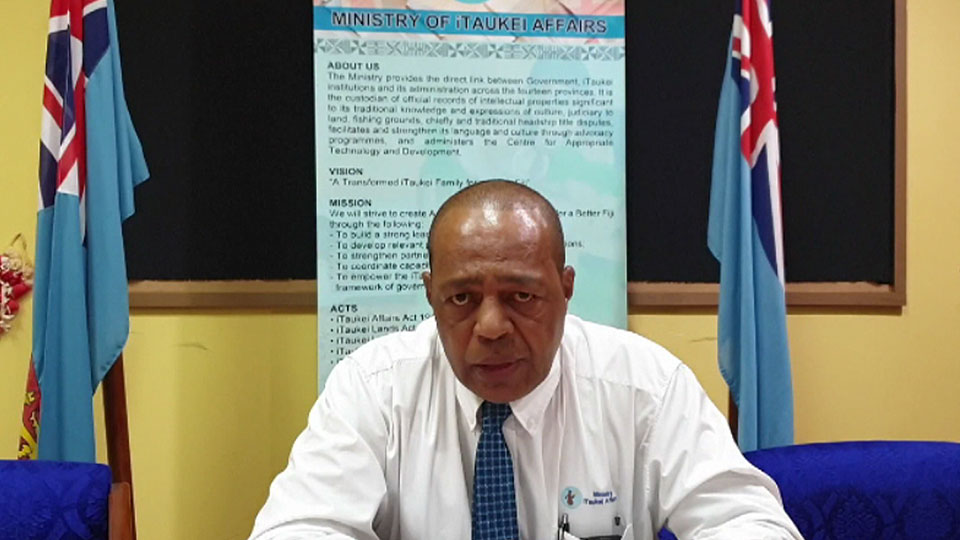 The i-Taukei Lands Commission has revealed that a total of 3,234 chiefly titles in Fiji are currently vacant.
Speaking exclusively to FBC News, the Commission confirmed they have no say in the filling of these chiefly titles however they are working with the members of the Vanua to deal with the issue.
i_Taukei Lands Commission Chairman Ratu Vananalagi Vesikula says there are three classifications of traditional titles in the Vanua that include, Turaga ni Mataqali, Turaga ni Yavusa and Turaga ni Vanua.
Article continues after advertisement
He adds that filling the vacant titles is a challenge.
"Our Ministry is mandated under the Act to oversee the good governance and well-being of the itaukei. One of the challenge in serving the itaukei communities is that they are living communally and own things communally including their resources. This is where leadership or existence of a leader is crucial. A leader to hold the people together and to provide guidance, advice and direction so that people can make wise and better decisions."
Vesikula says some positions are vacant because of disputes and he is urging the Vanua to take full ownership of selecting their traditional leader.
"Our plea to the chiefly households is to think of the people in the Vanua. Traditional leader is a calling of service to the people. Have frequent meetings and resolve your difference in the traditional manner. All chiefly households should start grooming successors to the traditional positions to avoid the existence of vacant positions."
The i-Taukei Land Commission continues to work with the villagers across the 14 provinces to ensure that any disputes they have over who should rightfully fill the traditional roles are resolved to enable these positions to be filled.
Keep Connected With The Latest News, Weather, And Sports on Fiji's Best Radio stations.