News
49 now confirmed dead in Christchurch terrorist attack
March 16, 2019 8:10 am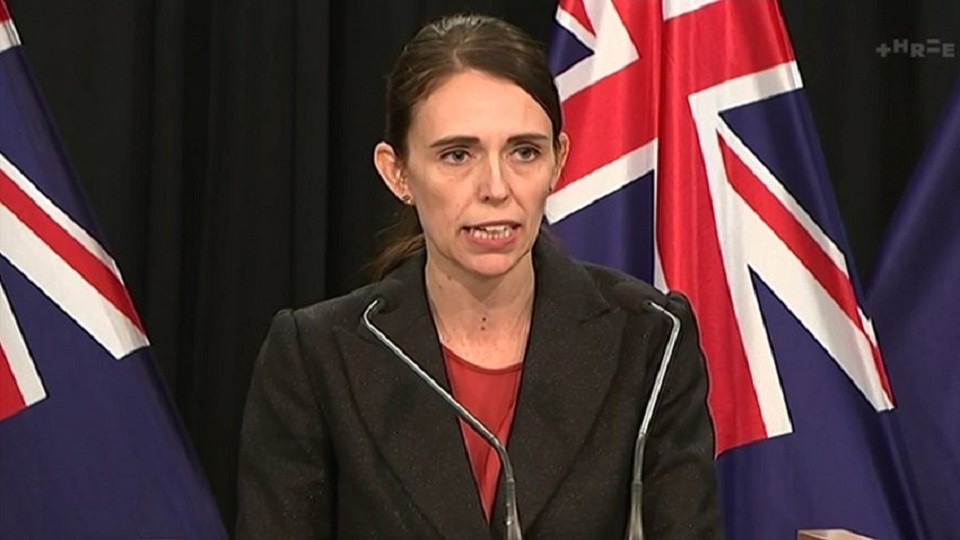 Forty nine people have now being confirmed killed in the Christchurch terror attack with scores injured.
A man has now being charged with murder in the relation to the massacre and is expected to front the New Zealand Court this morning.
Dreadful news coming out of New Zealand this morning. My condolences go out to the families of those innocent victims who lost their lives in this act of pure evil.

— Mohamed Salah (@MoSalah) March 15, 2019

Article continues after advertisement
Kia kaha Christchurch ✊?#LolomaKeiNaMasu pic.twitter.com/2yZ4vFO86I

— HāiVaHewa (@SamuelaKuridran) March 15, 2019
FBC News understand that Fijian national and the Imam of the Lautoka Mosque, Hafiz Musa Patel remains in critical condition in Christchurch Hospital.
New Zealand Prime Minister Jacinda Ardern in a press conference late last night revealed more of the heinous hate crime that was carried out by a group of terrorists attacking two mosques.
"It is clear that this can now only be described as a terrorist attack. From what we know it appears to be well planned, two explosive devices attached to suspect's vehicles have now been found and they have been disarmed. There are currently four individuals who have been apprehended, but three are connected to this attack who are currently in custody. One of which has publically stated that they were Australian born. These are people who I would describe as having extremist views that have absolutely no place in New Zealand and in fact have no place in the world. "
All Black captain Kieran Read locked in school hall waiting for his children during massacre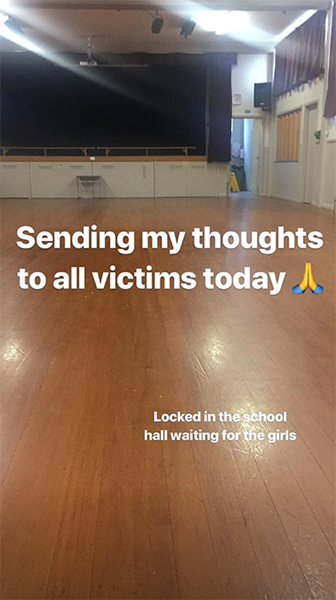 Kieran Read's post on Instagram. Photo / Instagram
Meanwhile, New Zealand Police Commissioner Mike Bush has revealed more details about their investigations with four suspects in custody.
"So far one person, a male in his late 20s, has been charged with murder and should appear in the Christchurch court tomorrow morning (today). Three other people were apprehended, we believe one of those persons who was armed and was at the scene may have had nothing to do with this incident and the two other people that have been apprehended again in procession of firearms in the general environment, we are working through to understand what their involvement is."
Shocked to learn the news of attacks on two Muslim mosques in Christchurch. Targeting faithful worshippers at their holy places is abhorrent & sickening. I join Fijians in grieving with the Muslim community & the people of New Zealand. Hatred has no place in Pasifikã & the world.

Police Commissioner Bush has this morning confirmed to the New Zealand Herald that 41 people were killed at the Masjid Al Noor mosque on Deans Avenue, seven others were killed at the second mosque, on Linwood Avenue and one person died in hospital, after being transported there for their injuries.

The New Zealand Prime Minister has also clarified that the national threat level has been raised from low to high with security now heightened to in response to the horrific attack.

— Ro Teimumu Kepa (@RoTeimumuMP) March 15, 2019
— HāiVaHewa (@SamuelaKuridran) March 15, 2019
Keep Connected With The Latest News, Weather, And Sports on Fiji's Best Radio stations.