News
2Day FM night market continues to grow
August 15, 2019 4:30 pm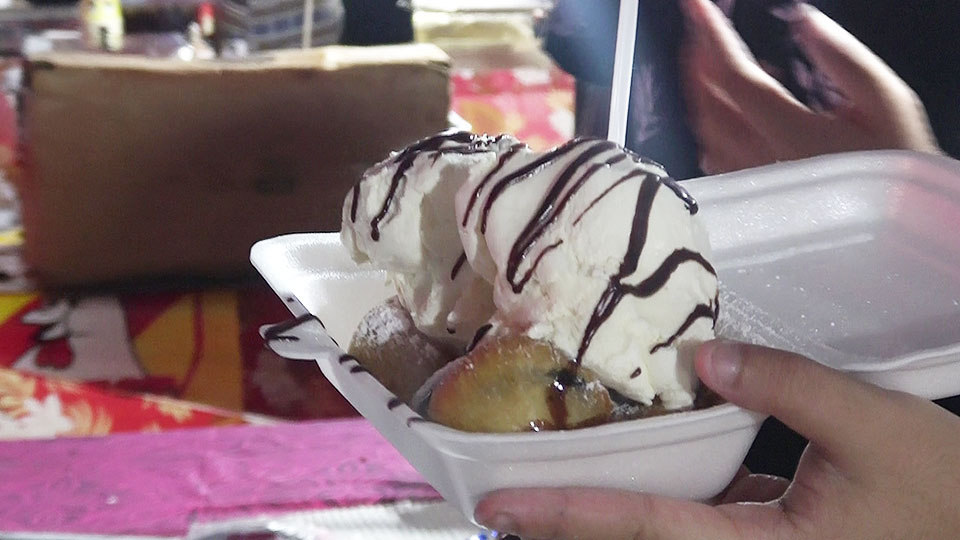 The Leisinas Carnival Treats was a buzz last night at the 2day FM night market, serving its customers with a delicacy that's not often heard of in Fiji.
Deep-Fried Oreo was the specialty of the night for the stall, a delicacy they struggled with in the beginning.
Shareholder of the company and Sweet Endings Fiji Managing Director Gabby Jiare says they've received positive feedback from many of their customers on the one of a kind treat.
Article continues after advertisement
"For us introducing that and starting off, in the beginning, was quite a challenge but then when we look at things now, it's much better for us. So yeah, it's pretty good. You can just sort of think of it as a doughnut with an Oreo stuffed into it and the fun fact is that our deep-fried Oreo's are vegetarian."
While most were flocking towards the stall, Grace Bale a USP Student was hesitant about trying the new food experience.
"So the first time I heard of this, the first thing that came to my mind was like who would do that? You can't just deep fry Oreo and expect everyone to like love it, I mean that's unheard of. So a friend of mine forced me and threw one into my mouth and I loved it."
Meanwhile, Damodar Marketing Team Leader Manoa Puamau says partnering with 2DAYFM has boosted the number of people flocking into the Shopping Center.
"Currently we have about forty tenants and vendors at one time within one night. Partnering with 2dayfm really boost this because we notice a bigger lift in our foot traffic."
The monthly Night Market has seen a growth in the number of food stalls serving some of unique dishes and beverages.
The 2DAY-FM night market in partnership with the Damodar Group is scheduled for every first Wednesday of the month.
Keep Connected With The Latest News, Weather, And Sports on Fiji's Best Radio stations.