News
17 water trucks to supply affected areas
February 8, 2019 11:04 am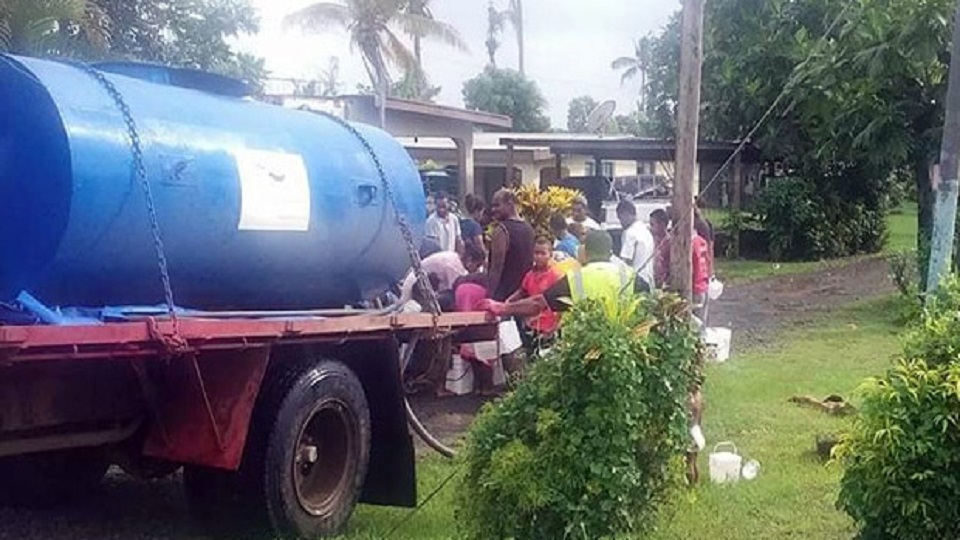 Seventeen water trucks are on standby to supply water in the Lautoka and Nadi areas which will be affected due to urgent repair work.
The Water Authority will be carrying out work on their defective portion of the bulk main supply located along the access road at Batiri, Vaturu.
Board Director, Kamal Gounder says the water disruption will experienced from Saturday 6pm to Monday 6am.
"We are requesting the public in terms of preparation stage is to store sufficient level of drinking water so that there is less pressure on water carting."
Areas affected in Nadi include Meiguniyah, Solovi, Taci, Togolavusa, Togomasi and Delaisiro.
In Lautoka, the areas are Kermode, Kashmir, Bavadra, SM Koya, Rifle Range, Waiyavi, Tavakubu, Vomo, Dravuni, Sandlewood, part of Simla , Drasa Avenue, Vitogo and Waiyavi