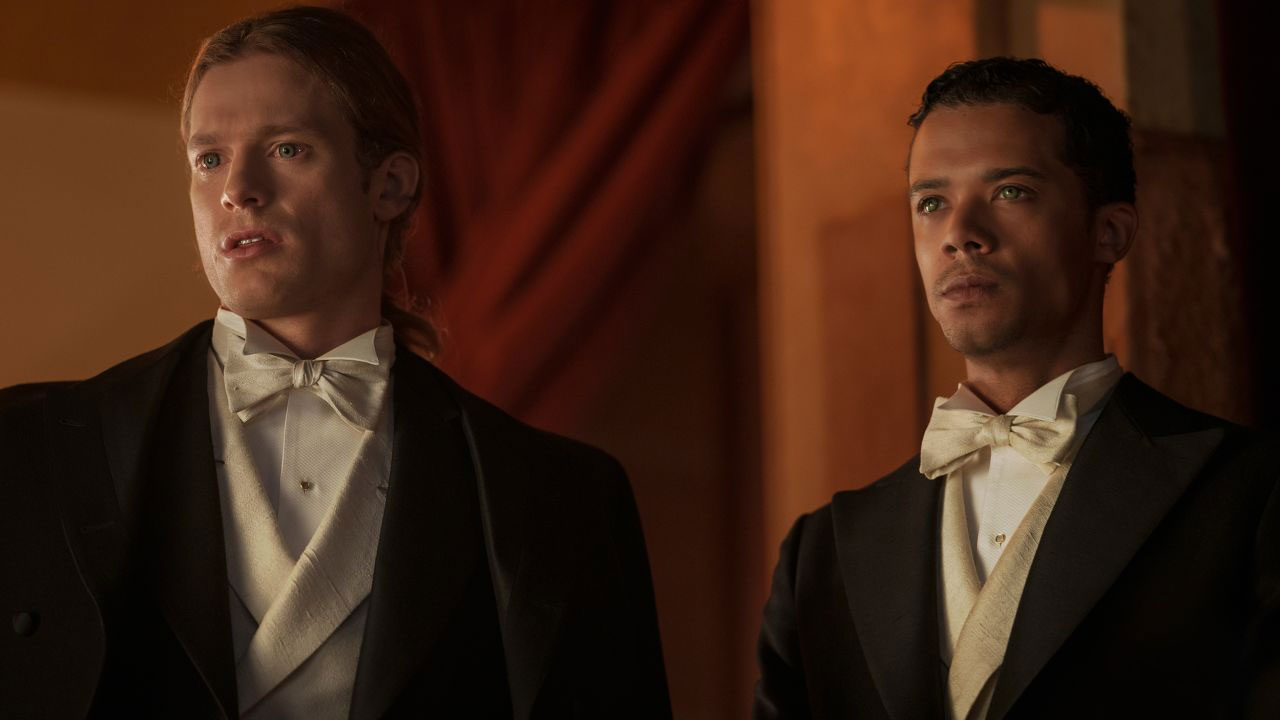 [Source: CNN]
It's been nearly half a century since "Interview with the Vampire" was published, leaving its mark on popular culture. Penned by the late Anne Rice, the book became the first of the "Vampire Chronicles," which include 12 follow-up novels. "Interview" itself was adapted into a 1994 feature film starring Brad Pitt and Tom Cruise, while a loose "Queen of the Damned" adaptation hit theaters in 2002.
Now TV audiences can revisit "Interview with the Vampire" in a new series on AMC Sunday night.
Beloved characters like Louis, Lestat and Claudia are back – albeit with some updates to their stories.
Article continues after advertisement
"We have these books that have literally been played in everybody's head a million times, and then there's this movie that has grafted that onto another generation of people," said executive producer and writer Rolin Jones, who acknowledged feeling a "push and pull of how to be reverential and how to make sure that you're not going to be boring for the people that already know these stories quite well."
Jones and production designer Mara LePere-Schloop spoke with CNN about reimagining "Interview with the Vampire" for television and keeping the adaptation supernatural, sensual and sumptuous, in line with the source material.