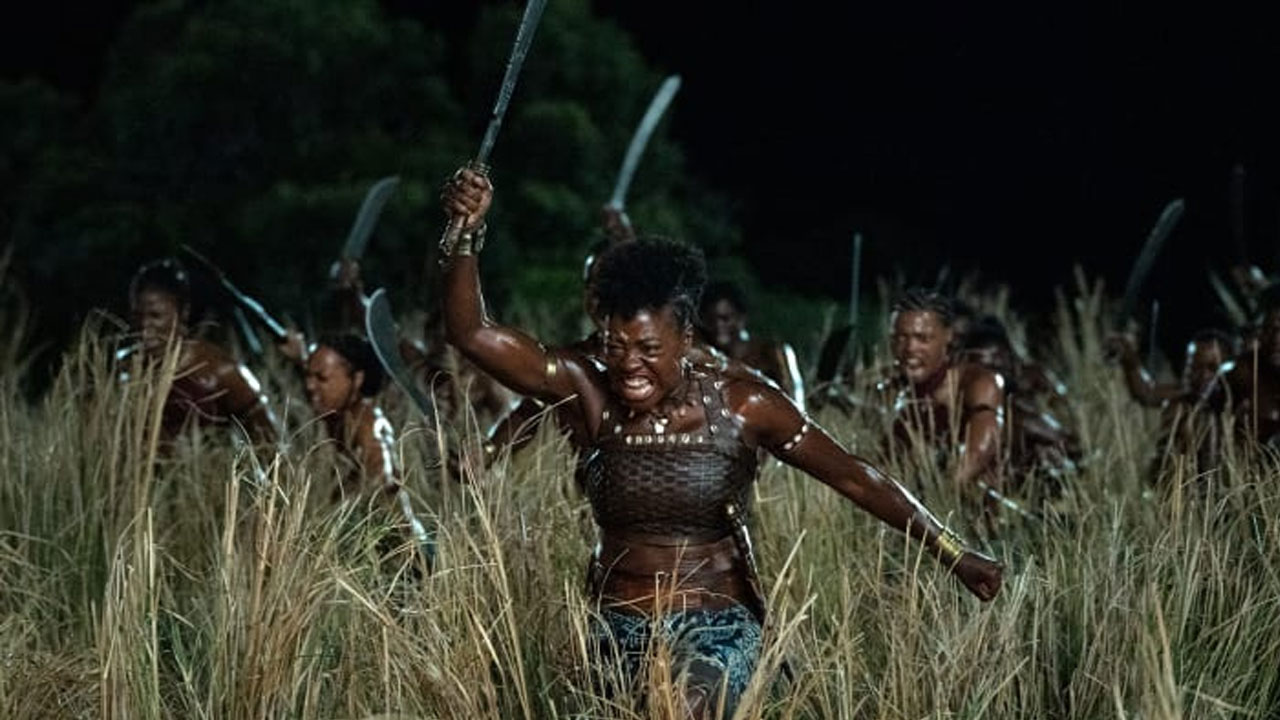 [Source: CNN]
As soon as "The Woman King" begins, audiences will know the film is unlike any they've seen before.
Sharpened nails are pressed into eyes, necks are slit and bodies crumble to the ground as the mighty Agojie warriors, also known as the Dahomey Amazons, impose their will on their enemies.
And the camera doesn't miss a thing, catching every punch and kick, highlighting the physicality of the female fighters.
Article continues after advertisement
"The Woman King," which hit theaters last week, weaves the stories of multiple characters together, though it focuses the most on General Nanisca, the leader of the Agojie, played by Viola Davis — in a role she called her "magnum opus."
But the published history of the Agojie warriors is lacking, and the events that inspired the film predate photography.
The film is not a documentary, so some parts of the Dahomey world seen onscreen are the filmmakers' interpretations.
But the team did as much research as they could, said cinematographer Polly Morgan, tracking down images that do exist of the women, studying the architecture of the palace's ruins and researching how the Dahomey people lived.
The result is a film that is at once both intimate and epic.
"We wanted to show West Africa as this lush tropical, rich land — a colorful place — use evocative light and backlight and flares and all that stuff," Morgan told CNN. "But we also wanted to lean into the story of these women and the sisterhood that they shared, and how these women lived together and fought together and were there for each other."
That leaning in is done quite literally.
For dramatic scenes, Morgan said she gravitated toward lenses that would make the viewer feel like they're with the actors, drawing them into the environment with a close-up wider lens when the drama was at a peak.
When director Gina Prince-Bythewood and Morgan first spoke about the visual language of "The Woman King," they wanted to show all the different aspects of the world in which the film takes place, Morgan said, using varying visual techniques for each. They contrasted the dynamic fight scenes with a more fluid camera, for example.