Business
Japanese Government provides assistance of over $370,000
January 15, 2019 2:06 pm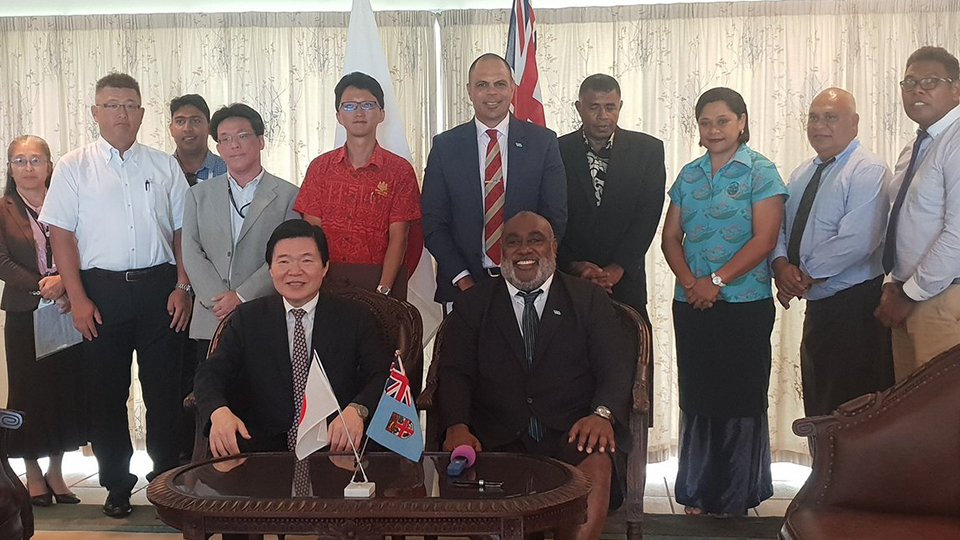 Japanese Ambassador, Masahiro Omura [sitting, left]
The Japanese Government has provided financial assistance of over $370,000 to Nausori's Naduruloulou Research Station today.
Japanese Ambassador, Masahiro Omura says this will be used to buy aquaculture equipment and heavy machinery for tilapia seed production.
The assistance is given through Japan's Grant Assistance for Grassroots Human Security Projects Programme.
The station has been a leading centre for Fiji's freshwater aquaculture sector and has successfully developed seed production for several species.
The Japanese Government provided financial assistance of over $370,000 to Nausori's Naduruloulou Research Station today. More on @FBC_News at 7pm. pic.twitter.com/CNUH7LNDpl

— Kelly Vacala (@KellyFBCNews) January 15, 2019