Business
Global car sales are set for a terrible year
CNN News
November 28, 2019 9:42 am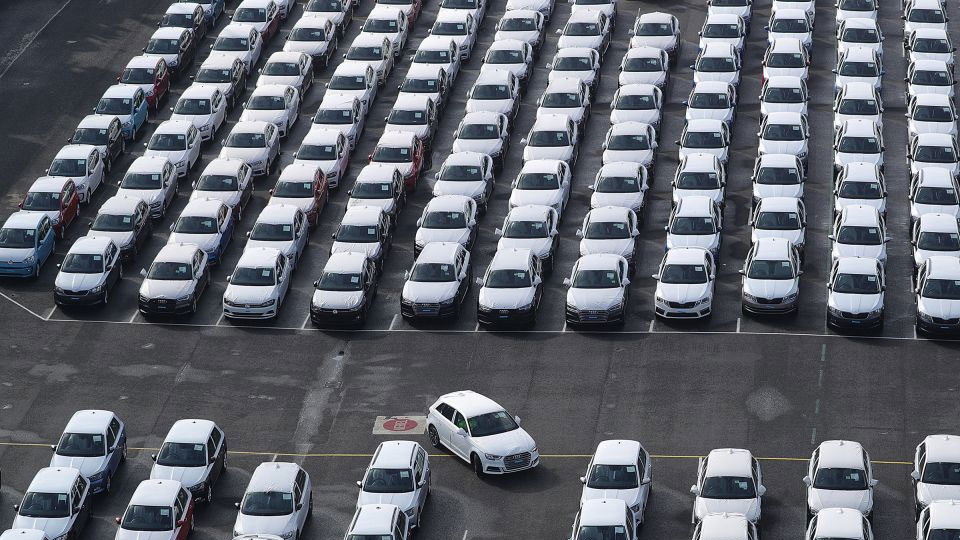 Global manufacturing has been a drag on the world economy all year. Recovery could be around the corner–but only if conditions are right.
America's manufacturing sector got clobbered in 2019 as the effects of the US-China trade war took their toll. Globally, things didn't look much better. Weak auto sales across the board have added to the sector's plight.
"The downturn in the global car market since the middle of 2018 has been a key force behind the slump in global manufacturing, and the car sales picture is turning out a lot worse than we expected," said Brian Coulton, chief economist at rating agency Fitch.
Article continues after advertisement
With only a month left in the year, global auto sales are on track for a 3.1 million drop, about 4%, for the year, according to Fitch. That would be the biggest decline since 2008 when the financial crisis hit, and the second year in a row that sales have fallen. Fitch expects worldwide car sales to total 77.5 million in 2019.
Declining demand from China, which is the world's largest auto market and where sales have fallen 11% this year so far, is the main driver behind the drop. Earlier this year, Beijing lowered the subsidy for electric vehicles, which led to a drop in sales.
But the falling vehicle sales didn't stop at China's borders.
"There seems little reason to anticipate a rebound in global car sales in 2020, even if China sales see a marginal recovery of around 1%," said Coulton. "This means that the auto market will likely continue to weigh heavily on global manufacturing and on economies with high exposure to this sector, such as Germany."
In fact, Germany is already on the brink of recession. On Tuesday, Germany carmaker Audi announced it would cut 7,500 jobs.
This doesn't bode well for the global manufacturing recovery.
Nonetheless, there is some light at the end of the tunnel. The global manufacturing index fell less than in prior months to October, albeit logging its sixth month of declines in a row.
Keep Connected With The Latest News, Weather, And Sports on Fiji's Best Radio stations.