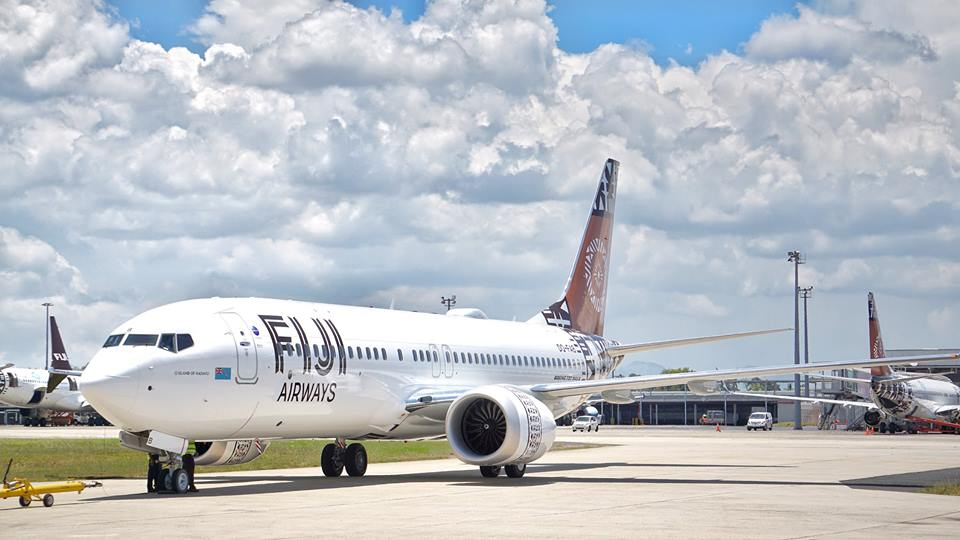 Fiji Airways has hit out at Qantas' for its sudden flip from ally to adversary, saying it has been very damaging for the national carrier.
Qantas is a major shareholder and long standing commercial partner of Fiji Airways, but its announcement in January, that it would be commencing its own services to Fiji has now made it a major competitor to Fiji Airways.
The National Carrier while responding to queries by FBC News says they've met with Qantas on a number of occasions to voice their concerns however, it seems to have fallen on deaf ears.
Article continues after advertisement
Fiji Airways finds Qantas' move odd for a number of reasons.
In an email response it says, "firstly, they have entered the market at a time when Australian visitor arrivals to Fiji are flat. Secondly, the addition of the Qantas services has created overcapacity and diluted yields. Thirdly, through our codeshare relationship, Qantas has earned healthy code-share commissions for little cost and risk".
Fiji Airways chief executive Andre Viljeon says this brings into question the entire commercial rationale.
Viljeon says surprisingly, Qantas has recently indicated it will be increasing from four flights per week to a daily service between Sydney and Nadi later this year.
He says Qantas' is competing aggressively, actively directing passengers onto Qantas and Jetstar services.
Viljeon says it is very difficult for a small Pacific Island national carrier to compete with the substantial market power and financial capability of Qantas which, frankly, dwarfs the resources and capability of Fiji Airways.
The chief executive says a number of meetings held with Qantas to voice concerns have fallen on deaf ears.
Qantas has cited increased connectivity for its own passengers as a key reason for flying to Fiji, but Viljeon says their analysis has shown that, with the exception of some marginally improved connection times, the Qantas services do not create any meaningful new connections.
He says this whole situation raises questions about Qantas' real motive.
Viljeon state that this sudden, aggressive escalation in competition is severely damaging Fiji's national carrier and its ability to compete.
Fiji Airways has also invested in new planes and its A350 aircraft will be arriving soon.
Civil Aviation Minister Aiyaz Sayed-Khaiyum has stated that this will enable the national carrier to fly directly to new destinations.
"We have the A350 coming in November or December this year. We are very lucky to get the A350 in such a short turnaround time. We are looking at destinations beyond our traditional destinations, whether we can reach out to the Eastern sea board of North America or reach out further westward. Places like India which is going to be the largest outbound market. In a few years' time we will also fly to China. So these are the things, we are saying that we are positioning ourselves."
Fiji Airways is a vital contributor to the Fijian economy, as well as the regional economies of neighboring South-West Pacific States whose economies, like Fiji, are highly dependent upon tourism and trade.