Business
FBC announces company performance bonus of $173, 000
December 22, 2018 7:00 am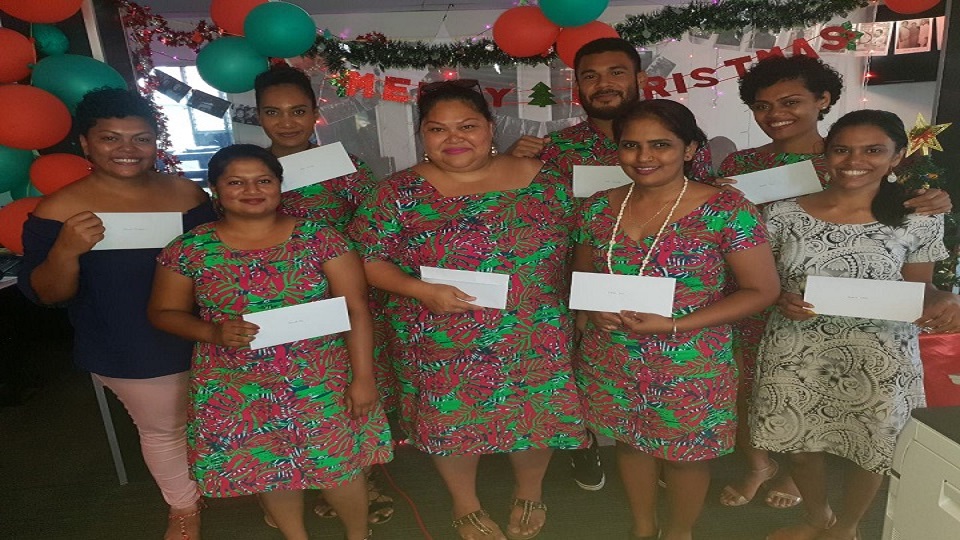 FBC staff receive bonus
Increasing advertising revenue and subsequent increase in profits for yet another year has resulted in an additional bonus for the FBC family.
FBC today announced a company performance bonus pay-out of $173, 000 for the financial year ending December 31st 2017.
The bonus will be divided among all full and part time FBC staff.
Article continues after advertisement
Chief executive, Riyaz Sayed-Khaiyum says in addition to this latest bonus the FBC this year also paid out the 2016 company performance bonus and individual staff KPI bonuses for the 2016 and 2017 financial years. 
"It has been an amazing and fantastic year for FBC. We have launched two channels – FBC 2 – Fiji's first non-commercial public service broadcast channel, Fiji's first 24 hour free-to-air Sports Channel, we have revamped our news website – which is the biggest news website in the country and we are growing at a rapid place. We have a great bunch of people who are very focused in delivering the best services to all Fijians and to improve our standards on a daily basis."
According to the latest broadcast survey by Australian based, Pulse Insight, a massive 74% of Fijians say that FBC TV is their most preferred commercial TV channel and more than 72% of Fijians chose the daily 7pm FBC news service as their premier news provider.
The same survey revealed that the FBC's Bula FM continues to be Fiji's number one radio station two years in a row.
Sayed-Khaiyum says the FBC family has achieved this fantastic result in record time as projected, just a few years after the start of Fiji's biggest TV service, FBC TV
He says this fantastic outcome has been achieved despite competing against established monopolistic head starts by other commercial broadcasters many years before the FBC became fully functional commercially.
The chief executive says the FBC and its shareholders the Fijian government look forward to increasingly enhanced broadcast services for the Fijian public and an escalation in profits and better working conditions resulting in continued bonuses for the hard working and fast growing FBC team.
Keep Connected With The Latest News, Weather, And Sports on Fiji's Best Radio stations.