Business
Daughter complains over ANZ bank manager's deathbed visit
Stuff.co.nz
July 14, 2019 1:03 pm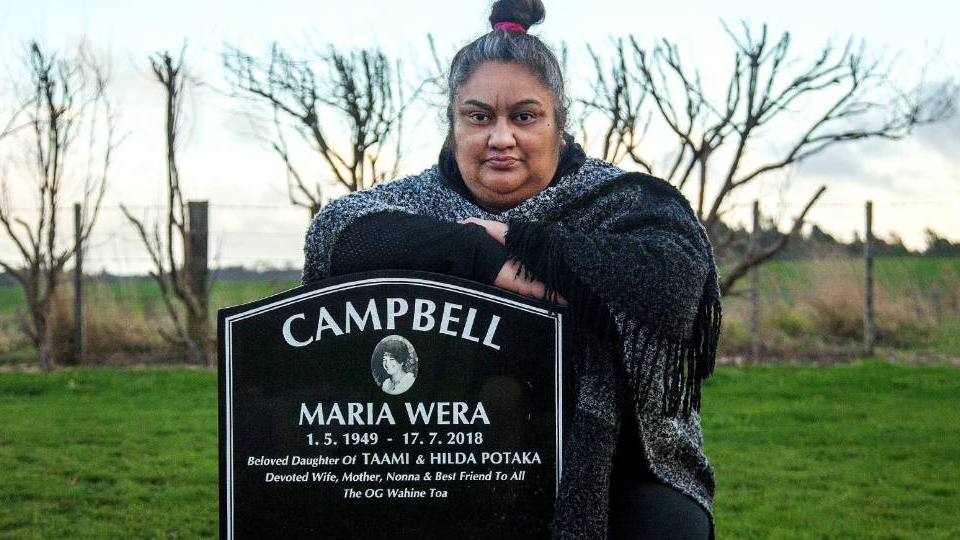 Wai Campbell, daughter of the late Maria Wera Campbell, has taken a complaint against ANZ [Source: stuff.co.nz]
Maria Wera Campbell was hours from death, medicated with strong opioids to ease her pain, and, her daughter said, so weak she was unable to lift a pen to sign her own name.
Yet a senior personnel manager at an ANZ branch in Manawatū visited Maria Campbell in her daughter Wai Campbell's home.
Without having secured signed authority, the ANZ manager closed some of the dying woman's accounts and transferred money into a smaller number of accounts – on which another whanau member was a joint signatory.
Article continues after advertisement
Wai Campbell, who cared for her mother, was outraged when she found out about the meeting which happened when she was out, and the executors of her mother's estate complained to the bank about the manager's actions which deprived her mother's estate of funds needed to carry out her final wishes.
Maria Campbell's money had passed out of her estate to the joint signatory on the new account, though an audit of the accounts by the Evans Henderson Woodbridge legal firm found all of Maria's money was accounted for.
ANZ insisted its manager did nothing wrong in his bedside visit in July 2018. But Wai Campbell did not believe he should have entered her home without her permission or made changes to her mother's banking – which upset preparations for her tangi – and how her money would be used after her death.
Maria Campbell died from cancer the day after the bank manager's bedside visit.
Keep Connected With The Latest News, Weather, And Sports on Fiji's Best Radio stations.