Business
Countdown will offer paper bags as ban on plastic takes hold in NZ
Stuff.co.nz
June 13, 2019 8:35 am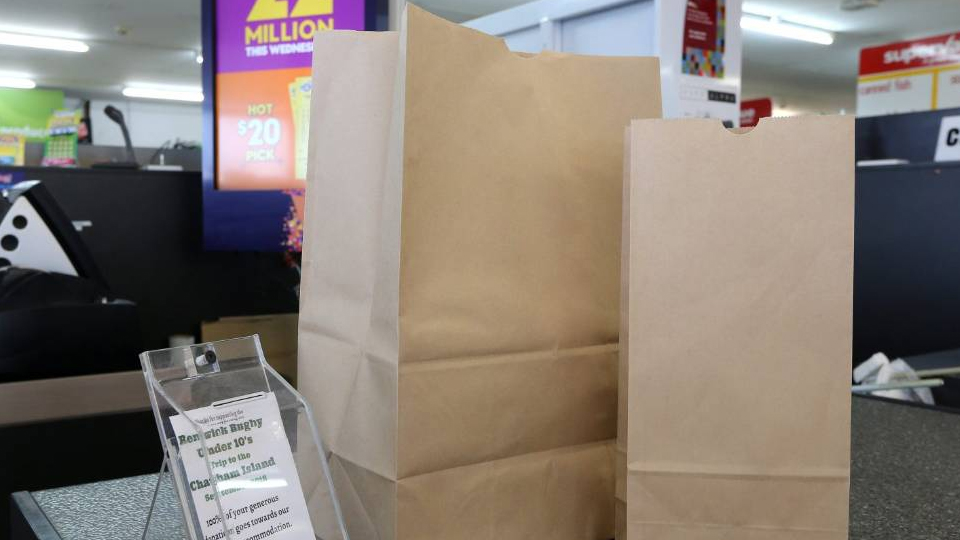 Countdown customers will soon be offered the option of buying 20c paper bags to have their groceries packed into.
The supermarket chain is preparing for the government ban on single-use plastic shopping bags, which takes effect on July 1.
Kiri Hannifin, Countdown's sustainability general manager, said customers had shown a willingness to move to reusable bags.
Article continues after advertisement
"Bringing your own bags is a behaviour change that New Zealanders are really getting behind, and it's always our first preference," Hannifin said.
"We've recently started accepting BYO containers in our deli, meat and seafood counters in selected stores and we're hoping to roll this out nationwide shortly too."
Hannifin said the move away from single-use plastic carrier bags at Countdown had meant 350 million of these bags were no longer entering the New Zealand waste stream each year.
The ban will apply to all new bags with plastic up to 70 microns in thick and handles, including light-weight plastic bags, heavier boutique-style bags and the "emergency" alternative bags offered by some supermarkets. It will extend to those made of "degradable" plastic.
Since the Government announced the ban on single use plastics, New Zealand's main supermarkets have begun to provide alternatives.
Pak 'n Save went plastic bag-free in January, offering customers paper bags, reusable bags or boxes as alternatives.
The government has warned that businesses handing out plastic bags to customers could face fines up to $100,000.
However, paper may not be that much better than plastic.
A 2011 study by the United Kingdom Environment Agency found the environmental impact of all types of bags was dominated by resource use and the production stage.
In comparison, transport, secondary packaging and end-of-life management had little effect.
The study found paper bags could be the worst of the bags researchers looked at because of the difficulty in reusing them.
According to a report by the Scottish Government, the process of making paper bags takes almost four times as much water, and releases more than three times as many greenhouse gas emissions than conventional plastic bags.
The UK study found paper bags need to be reused three times if they were to have less of an environmental impact than a conventional plastic bag used once, but the study found "no significant reuse of paper bags," even as bin liners.
Keep Connected With The Latest News, Weather, And Sports on Fiji's Best Radio stations.