Business
Central banks have never been more important than today: Ali
December 13, 2018 1:02 pm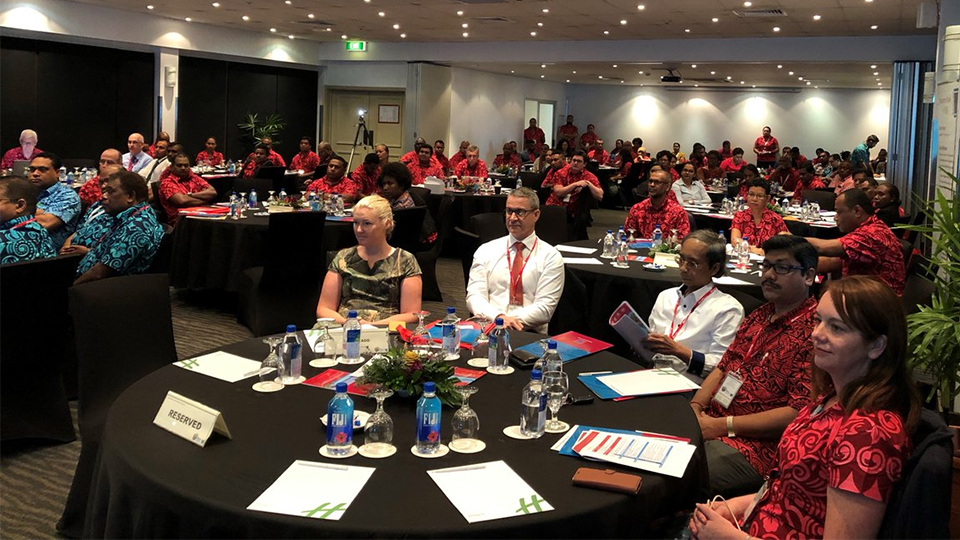 The research-focused conference
The Reserve Bank Governor says reserve banks have the core responsibility to promote macroeconomic and financial stability.
Ariff Ali has reminded its staff along with regional representatives that the role of central banks has never been more important than it is today.
He adds they are at the forefront of ensuring the financial sector development, consumer protection and financial literacy.
"This is a significant undertaking that calls for close collaboration with the public sector agencies, private sector organizations, academic institutions and regional organizations."
Ali says close collaboration with central banks from the region is also a good start.
He adds being a small island economy, central banks are limited with their resources but collaborations can assist in addressing these challenges.
The Governor made these comments at the South Pacific Central Banking Research Conference in Suva.
The two-day conference ends today.
Congratulations to the Reserve Bank of Fiji and @Griffith_Uni for holding the first research-focused conference for central bank officials, academics from across our region. My Deputy was pleased to give remarks today to a packed conference full of the region's leading economists pic.twitter.com/DMSeBlNIdo

— John Feakes (@AusHCFJ) December 11, 2018