Business
Biden inherits damaged economy, with signs of hope emerging
AP News
January 22, 2021 5:18 am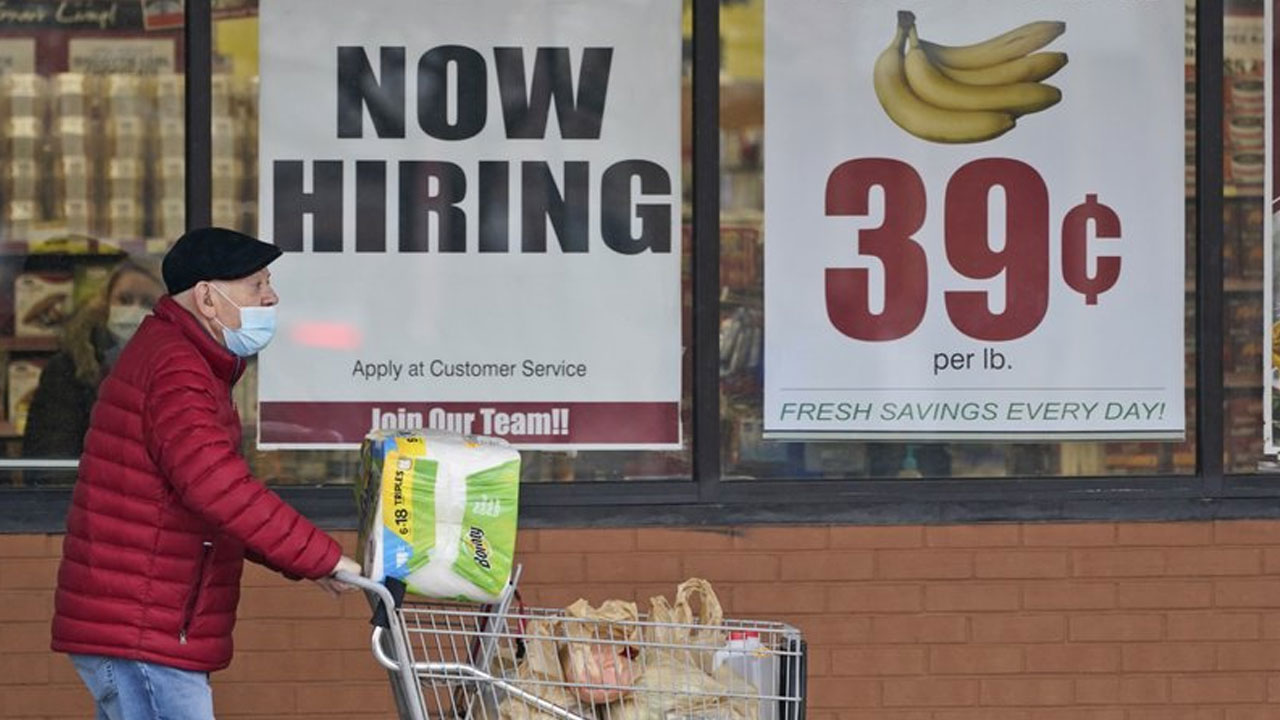 [Source: AP]
President Joe Biden has inherited a badly damaged economy pulverized by the pandemic, with 10 million fewer jobs than a year ago and as many as one in 6 small businesses shut down.
Yet there are also signs of resilience and recovery that suggest the prospect of a rebound, perhaps a robust one, by the second half of his first year in office. Despite the bleakness of the economic landscape, Biden by most accounts faces a less daunting challenge than he confronted as vice president under Barack Obama more than a decade ago in the depths of the Great Recession.
The hardships inflicted by the pandemic recession have been deep but concentrated in a few extremely hard-hit sectors and harshly unequal. Much of the economy, particularly housing and manufacturing, has held up surprisingly well compared with previous recessions. People fortunate enough to keep their jobs — disproportionately affluent Americans — have bulked up their savings. They could be poised to unleash a spending boom later this year once vaccines have been more broadly distributed.
Article continues after advertisement
There are also signs that the job market, for all its deep losses, is enduring less permanent harm than it has in the past and might be set up for a fast hiring recovery.
Still, for now, many signs are dreary: Consumers have retrenched, and months of job gains have turned to losses. New applications for unemployment benefits remain shockingly high 10 months since layoffs first spiked last March. And the human toll of the pandemic recession, from depressingly long food-bank lines to apartment evictions, has yet to show much improvement.
All of which helps explains why Biden saw the need last week to propose another mammoth federal rescue aid package — a $1.9 trillion plan to end what he called "a crisis of deep human suffering."
Here is a closer look at the economy the 46th president is confronting:
The nation has regained more than half the 22 million jobs that were lost to the pandemic in March and April. But hiring has weakened for six straight months. In December, it actually turned negative, with the loss of 140,000 jobs.
Employers may still be cutting jobs because viral cases remain rampant, cold weather is restricting outdoor dining and other activities and consumers are avoiding in-person services, from hotels to airports to retail shops. With the unemployment rate at an elevated 6.7%, a shortage of hiring is prolonging the pain for people out of work.
A major concern for economists is what they call "scarring" in the job market — long-term and permanent job losses that detach people from the job market and diminish their skills and professional connections. This trend tends to make it harder to reabsorb the unemployed into the economy once it recovers.
Here the evidence is mixed: The number of unemployed who say their job losses are permanent — and therefore unlikely to return even when the economy rebounds — has jumped to 3.4 million, more than double the pre-pandemic level. But it appears to be levelling off: The number fell in December and is little changed from August. By comparison, permanent job losses peaked at 6.8 million during the Great Recession in 2008-2009.
And the ranks of those unemployed for 15 weeks or longer has tumbled from more than 8 million in August to 5.5 million last month. Those figures hold out hope that the unemployment rate will fall fairly quickly as growth accelerates.
Keep Connected With The Latest News, Weather, And Sports on Fiji's Best Radio stations.