Business
435 staff of FPTL receive bonus
December 13, 2018 5:15 pm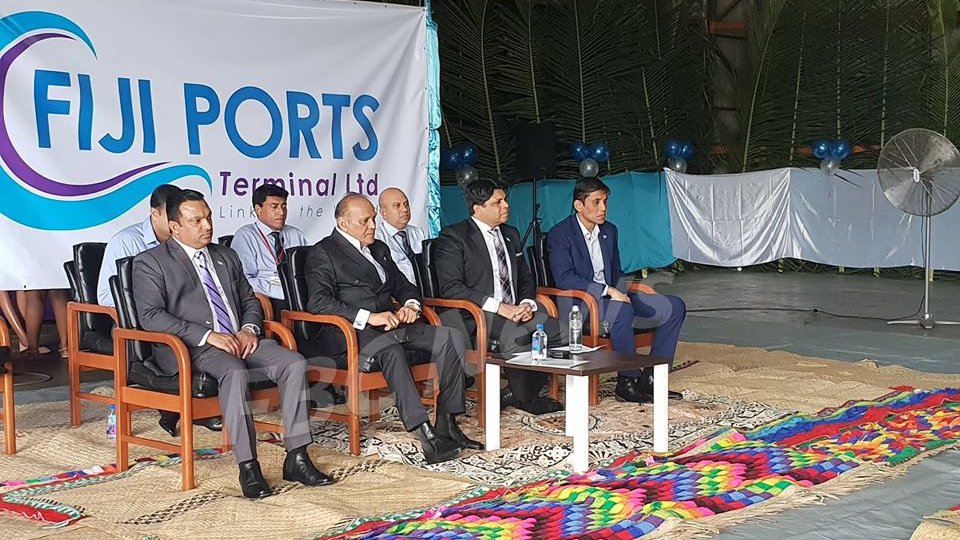 Hasmukh Patel [2nd from left] with Acting Prime Minister and Public Enterprise Minister Aiyaz Sayed-Khaiyum [2nd from right] during the Fiji Ports Terminal Limited bonus payout
Christmas came early for Fiji Ports Terminal Limited staff as they received their bonus pay-out today.
The performance bonus pay-out of $376,000 was made today in addition to the $428, 248 that was made in October.
Chair, Hasmukh Patel says this pay-out is in recognition of the significant contribution made by the staff.
"This bonus has been made possible due to the untiring support, commitment and dedicated staff."
Acting Prime Minister and Public Enterprise Minister Aiyaz Sayed-Khaiyum says this pay-out should encourage staff to aim to work harder to achieve more benefits.
The pay-out is distributed amongst 435 staff consisting of permanent employees, registered relief workers and day contractors.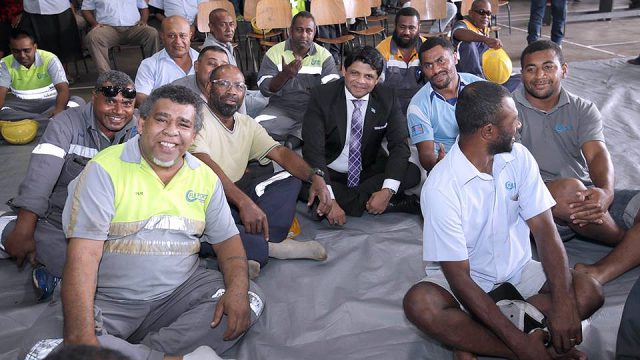 Acting PM and Public Enterprise Minister Aiyaz Sayed-Khaiyum during the Fiji Ports Terminal Limited staff bonus payout. [Source: Fijian Government]